Report cites fewer trips, limited approvals, reduced spending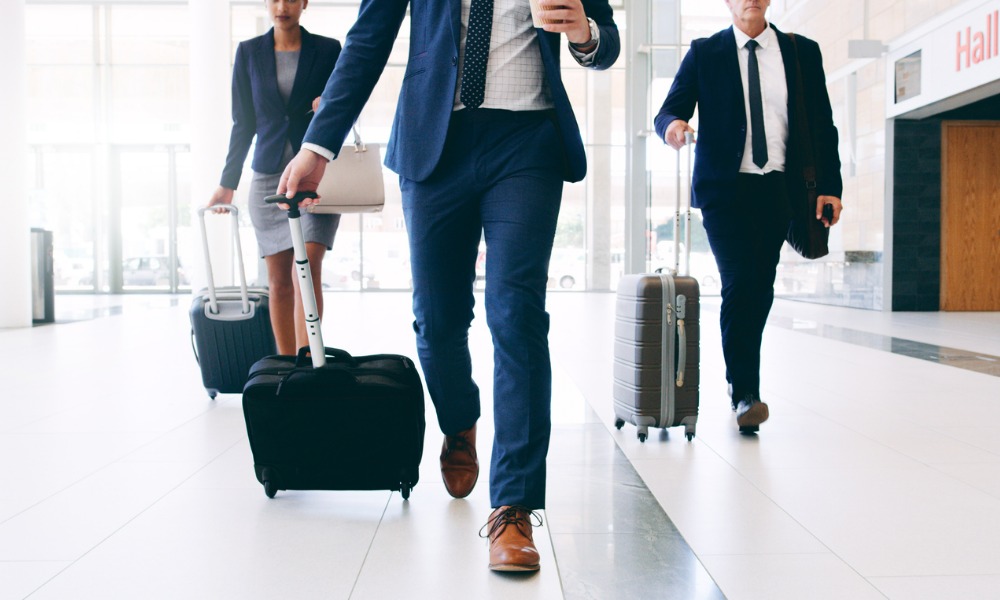 "Business travel will never return to normal."
These were the words of Morning Consult's latest report Business, but Not as Usual, as corporate travel faces changes in the post-pandemic workplace. The report found that while business travel volume slightly inched up in 2022, there are no signs that it will return to pre-pandemic levels.
"Overall, the share of U.S. adults who say they travel for business is now 18 percentage points lower than it was in a typical pre-pandemic year," the report said.
This decline could be attributed to several factors, such as changes in travel policies, financial change, as well as an evolving workforce, as per the study.
Changing travel policies
According to Morning Consult's report, which surveyed over 4,400 adults in the US, 32% said their company made changes to its business travel policy. These changes include:
Fewer business trips (60%)
Fewer employees who travel (56%)
Limited the types of trips approved (54%)
Encouraging employees to combine trips (49%)
Reducing spending on transport or accommodation (48%)
Requiring employees to use specific travel partners (45%)
Reducing spending on food, beverage, or entertainment (44%)
For 12% of the respondents, these changes will likely be permanent, according to the report.
People employed by larger businesses are more likely to say their company reduced the number of employees travelling and the types of business travelled approved. One in five also said these changes came about thanks to the introduction of virtual meetings, while 40% said these changes stem from cost-saving measures in anticipation of a looming recession.
Company retreats, trade shows, and incentive travel are also the most likely trips to be reduced in the post-pandemic workplace, according to the report. These findings come as Deloitte recently reported that full recovery for corporate travel spending in the US and Europe will only arrive in late 2024.
Changing travellers
The changing workforce could also be a reason for the new normal for corporate travel, according to the report. It found that employees who are young, male, and high-income relative to the general population are more likely to be business travellers.
"The share of baby boomers taking business trips has declined as more members of this generation have reached retirement age and been replaced by younger workers," the report found.
Travellers are also more likely to be male as women were "disproportionately shouldering" caregiving responsibility during the pandemic, which impacted their careers. Today's business travellers are also not "high-spending mileage chasers."
"Those who will take a work trip in the coming year are far more likely to do so by car than by plane."
And those who travel by plane usually book the economy fares, with fewer people going for premium economy.
'Bleisure travel' on the rise
The rise of flexible work arrangements has also paved the way for business and leisure or "bleisure" travel, according to the report.
This emerging type of corporate travel is motivated by the following reasons:
Going to places one might not go otherwise
Bringing loved ones along for the journey
Generally making travel more enjoyable
"The variety in these factors suggests that blended travel is here to stay, even if economic conditions improve," the report said.