The Labour Department says it's investigating the fatal case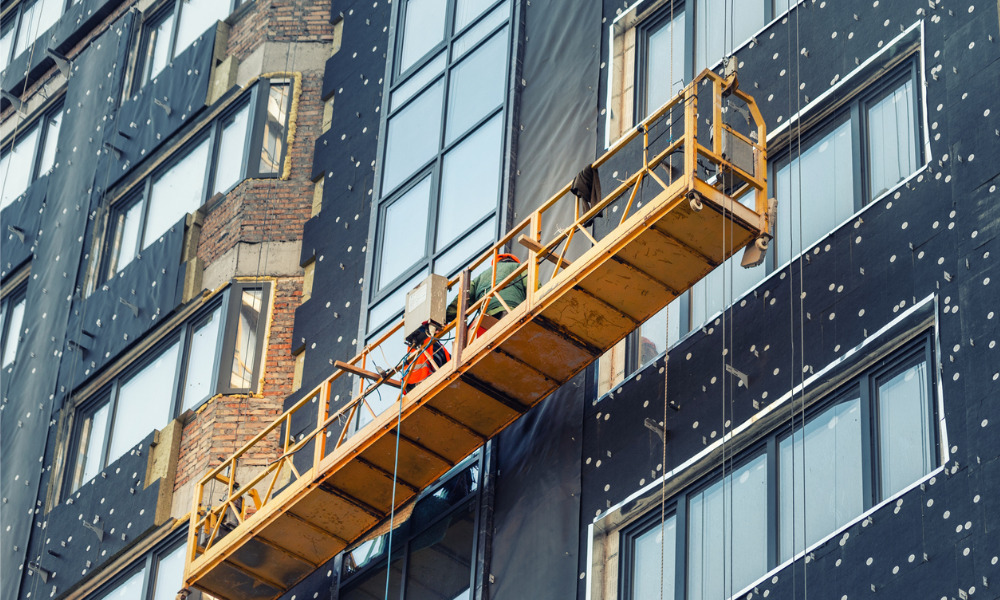 Two workers died on the spot after falling from a temporary suspended working platform on Monday, prompting investigation from the Hong Kong Labour Department (LD).
The victims were inspecting from the said suspended working platform when the external wall of the building from which it was hanging from collapsed. The two workers fell to the ground, along with the platform, and were certified dead on the spot.
In a statement, the LD expressed its deepest sympathies to the families of the victims and vowed to complete investigation "as soon as possible" to determine if the employer of the victims were liable for the incident.
"We will complete investigation as soon as possible to identify the cause of the accident, ascertain the liability of the duty holders and recommend improvement measures. We will take action pursuant to the law if there is any violation of the work safety legislation," said an LD spokesperson in a statement.
In the meantime, suspension notices to the contractors or employers concerned have been issued, temporarily halting the erection, altercation, dismantling, and use of the platforms on the accident site.
"The contractors/employer cannot resume the work process until the LD is satisfied that measures to abate the relevant risk have been taken," the LD spokesperson added.
If the employer is found guilty, then they could be liable to a maximum fine of $500,000 and imprisonment for six months for failing to provide a safe working environment as required by the general duty provisions of the Factories and Industrial Undertakings Ordinance.
Read more: Hong Kong investigates plastic recycling yard fatality
The employer of the victims was also reminded by the LD to fulfill their obligations under the Employees' Compensation Ordinance and assist the family members of the disease in claiming the compensation.
The LD said it will also liaise with the Social Welfare Department for financial or other assistance needed by the family of the disease.
The department added that it will issue a Work Safety Alert through its website and email relaying the incident, with a reminder to employers to take safety measures to avoid similar accidents in the future.
It further appealed to employers to provide plant and systems of work that are safe for employees and will not put them at risk.
Employees, on the other hand, are also urged to co-operate in complying to safety measures and using personal protective equipment to ensure their safety.