New budget includes increases in parental leave and more flexible work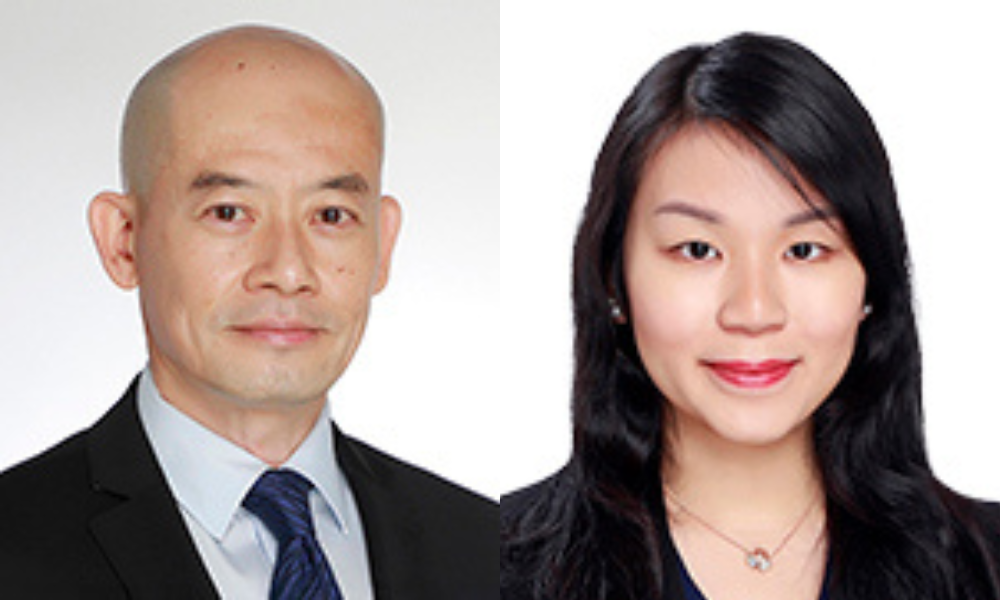 On 14 February 2023, deputy prime minister and minister of finance Lawrence Wong unveiled the 2023 Singapore National Budget (2023 Budget). The 2023 Budget highlights the country's efforts to build a resilient nation post-COVID, while emphasising the importance of "Moving Forward in a New Era." This article highlights the key employment changes introduced in the 2023 Budget that are relevant to employers, including but not limited to an increase in leave entitlements for parents of infants, implementation of flexible work arrangements, raising the Central Provident Fund (CPF) monthly salary ceiling, and changes in the Progressive Wage Credit Scheme.
Leave entitlements for parents of infants: The Government-Paid Paternity Leave (GPPL) will be increased from the current two weeks to four weeks for eligible working fathers of Singapore children born on or after 1 January 2024. For a start, the additional two weeks of GPPL will be voluntary, so that employers who are able to do so can grant the additional leaves to their employees and will be reimbursed by the government.
Additionally, the Unpaid Infant Care Leave for each parent in the child's first two years will also be increased from the current six days a year to 12 days a year. All parents of Singaporean children will be eligible for this extra time off if they have worked with their employer for at least three months. This will apply from 1 January 2024 to eligible working parents with Singaporean children under two years old.
Flexible work arrangements: In addition to the increase in leave for parents of infants, it was also announced that the push for flexible work arrangements for Singapore workers would continue. As part of ongoing efforts to support work-life harmony, the Tripartite Guidelines on Flexible Work Arrangements will be implemented next year. This will require employers to consider staff requests for such arrangements fairly and properly.
A global law firm nearly doubled its maternity and parental leave for Hong Kong-based employees.
CPF salary ceiling Increase: CPF contributions to employees will be raised from the monthly salary ceiling from S$6,000 to S$8,000 by 2026. Employees who are earning above S$6,000 will benefit from this change. This increase will be carried out over four years starting from this year, but there will be no change to the CPF annual salary ceiling, which includes contributions from additional wages. Other CPF changes include higher CPF contribution rates for senior workers, and the CPF transition support for lower-income platform workers.
Progressive Wage Credit Scheme: The Progressive Wage Credit Scheme (PWCS) was introduced in Budget 2022 to provide transitional wage support for employers to adjust to mandatory wage increases for lower-wage workers covered by the Progressive Wage and Local Qualifying Salary requirements, as well as to encourage employers to voluntarily raise wages of lower-wage workers. Under the PWCS, the government will co-fund wage increases of eligible resident employees from 2022 to 2026.
As announced in Budget 2023, the government will maintain the increase in the PWCS and top up the fund by $2.4 billion. Under the first tier of support, the PWCS co-funds the wage increases that employers provide to resident lower-wage employees with gross monthly wages of up to S$2,500. The government co-funding in qualifying year 2023 will be increased from 50 per cent to 75 per cent. Under the second tier of support, the government provides co-funding for wage increases for employees with gross monthly wages of above S$2,500 and up to S$3,000. The co-funding will be raised from 30 per cent to 45 per cent this year. All the scheme's other parameters remain unchanged. The co-funding support will also apply to wage increases given in qualifying year 2022 and sustained in 2023.
Insurance company Aviva introduced equal parental leave at full pay for male and female employees in Singapore.
Closing thoughts
The government recognises the importance of workforce productivity and has introduced several employment law developments in Budget 2023 impacting both employers and employees. Ultimately, many Singaporean companies will need to transform how they engage with and develop their workforces in order to ensure business resiliency, work productivity and competitiveness, which are instrumental in Singapore's journey to rise to the challenges of an uncertain year ahead.
I-An Lim is a senior partner in the Corporate practice group and head of the Private Equity practice at Dentons Rodyk in Singapore. Anne Tan is an associate in the Corporate practice at Dentons Rodyk in Singamore.