Company also cited for failing to disclose discretion to dismiss without cause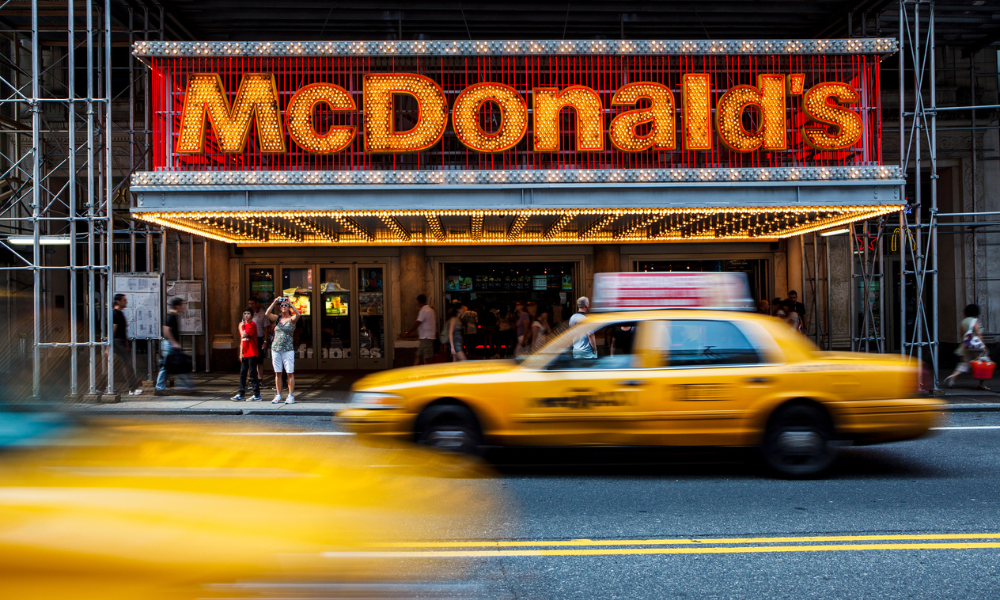 Former McDonald's CEO Stephen Easterbrook has been handed a US$400,000 fine by the Securities and Exchange Commission (SEC) for lying about the circumstances that led to his termination in November 2019.
The SEC said Easterbrook violated the anti-fraud provisions of the Securities Act of 1933 and the Securities Exchange Act of 1934 for making "false and misleading statements to investors" on his sacking.
Easterbrook was fired in 2019 after he violated McDonald's company policy by having an inappropriate personal relationship with an employee. His termination, however, was without cause, which allowed him to retain substantial equity compensation. In making this decision, McDonald's exercised discretion that was not disclosed to investors.
But later investigation by McDonald's revealed that Easterbrook had engaged in other undisclosed, improper relationships with other employees of the food chain.
In August 2020, the food chain sued Easterbrook for lying to the board about the extent of his relationships with other employees, which was settled with the former CEO paying back his severance package worth $105 million in cash and equity awards.
'Corrupt internal processes'
Easterbrook's failure to disclose his relationships with other employees affected the disclosure exercised by McDonald's on his departure and compensation, according to the SEC.
"When corporate officers corrupt internal processes to manage their personal reputations or line their own pockets, they breach their fundamental duties to shareholders, who are entitled to transparency and fair dealing from executives," said Mark Cave, associate director of the Division of Enforcement at the SEC, in a statement. "By allegedly concealing the extent of his misconduct during the company's internal investigation, Easterbrook broke that trust with – and ultimately misled – shareholders."
Easterbrook has agreed to pay a $400,000 fine handed by the SEC without admitting or denying the allegations. He will also be prohibited from serving as officer and director of an SEC-reporting company for five years.
Although there is nothing illegal about consensual workplace romance, things can become tricky to manage at the C-suite level, says Natasha Bowman, founder of talent management consultancy Performance ReNEW.
McDonald's also charged
The SEC also found that McDonald's had violated the Exchange Act for its discretion over Easterbrook's 2019 departure and compensation.
"McDonald's failed to disclose that the company exercised discretion in treating Easterbrook's termination as without cause in conjunction with the execution of a separation agreement valued at more than $40 million," Cave said.
Public issuers such as McDonald's are required to disclose and explain all material elements of their CEO's compensation, including factors regarding any separation agreements, according to the associate director.
However, given the fast-food chain's "substantial cooperation" with the SEC during the investigation, the commission has decided not to impose a financial penalty against McDonald's.
McDonald's did not deny nor admit the SEC's findings. However, it said the commission's order reinforces how the company held its former CEO accountable for his misconduct.
"The company continues to ensure our values are part of everything we do, and we are proud of our strong 'speak up' culture that encourages employees to report conduct by any employee, including the CEO, that falls short of our expectations."