It's been a 'very challenging year' for global companies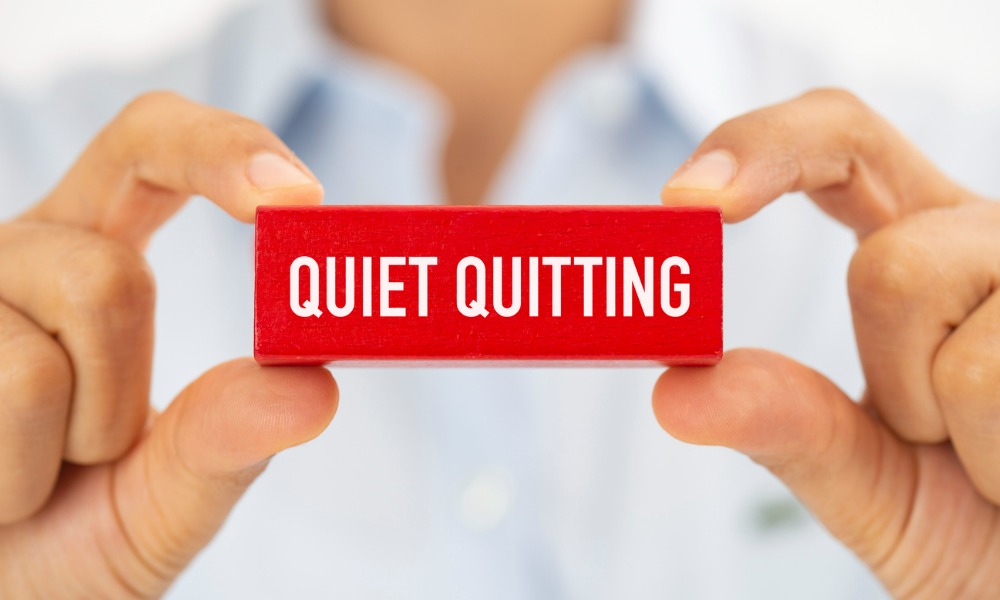 Cases of quiet quitting among employees have increased since the outbreak of the COVID-19 pandemic, according to employers and HR leaders. Research from UpCity found that 70% of its respondents said quiet quitting spiked since COVID-19, with 57% saying it is a "moderate problem" this year.
Heidi Sullivan, SVP of product & marketing at UpCity, attributed the situation to a "very challenging year" for employers and employees alike.
"That's why we see a talented workforce rife with employees who feel abandoned and less willing to in turn give their best efforts back to the company. Many business owners are chalking this behaviour up as the burnout and trauma response to the global crisis event that it is," Sullivan said. "However, for some this is subjective. Others view this decline in productivity as quiet quitting and employees taking advantage of the lack of oversight."
According to survey respondent Leanna Serras, chief customer officer of FragranceX, quiet quitting is the pushback from employees who were pressured to take phone calls and answer emails in the shift to remote work.
"Workers have gained the confidence to set their work schedules with strict boundaries on when they can and cannot be contacted. Some workers have taken their newfound autonomy further to the extent of quiet quitting," Serras said.
The majority of the respondents (39%) also agreed that all generations of workers are "equally susceptible" to quiet quitting, and half said hybrid and in-office employees are equally likely to quiet quit as fully remote employees.
What are employers doing about it?
To address the phenomenon, majority of the respondents agreed that adding or improving benefits is one way to reduce cases of quiet quitting. Some of the other methods include:
Setting clearer milestones and career paths for employees
Having more employee satisfaction check-ins
Creating performance plans for under-performing employees
Holding more company-wide meetings to keep employees informed
Enforcing stricter employee time tracking
Kendra Janevski, SPHR, SHRM-SCP, Director of HR, Vault Consulting, added that employers can fight quiet quitting by being "proactive."
"Discussing with authentic concern challenges facing their employees demonstrates support. Developing wellness programmes and policies that allow individuals to disconnect and breathe instead of pushing through discomfort can help move employees past their challenges," Janenvski said as quoted by the report. "In addition, managers need to have conversations about setting good boundaries with work-life balance when working in a remote or hybrid environment."
HRD previously spoke to Lauren Berry, People and Culture Manager at Employment Hero, on how to fight off quiet quitting in the workplace.
"Putting boundaries around work in place is essential to help prevent burnout in our people. Particularly for remote-first organisations like Employment Hero, these boundaries are critical to ensuring our work is completed but that it doesn't fully encroach into the home or personal life," Berry told HRD.