'We have a 100% turnover rate worldwide – so if we can hold on to just 10%, that's amazing for us'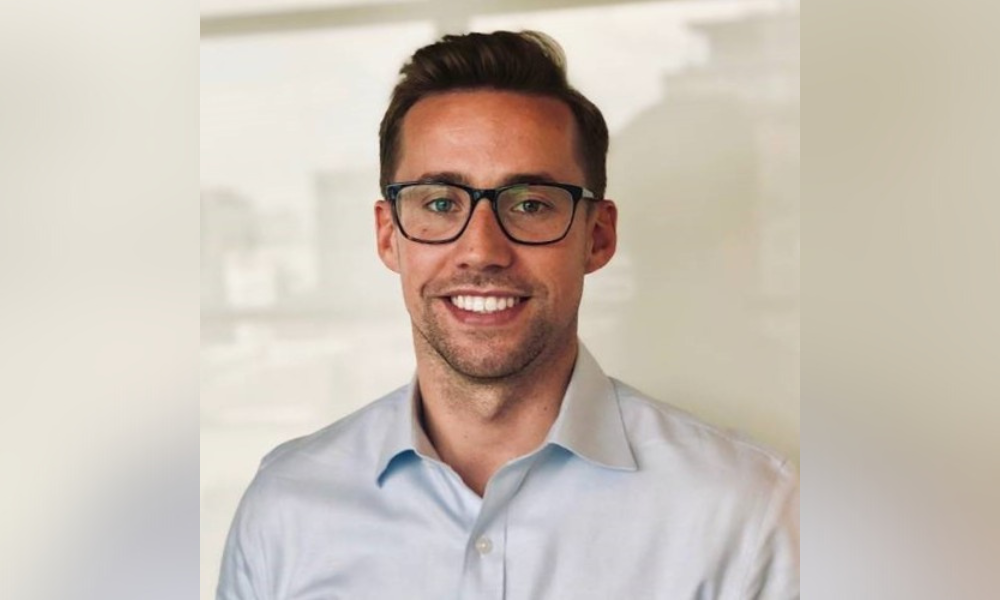 They may be better known for their Big Mac and their Mc Flurries, but at McDonald's it's not just the meals that're getting the supersize treatment. Speaking to Dave Burchfield, McDonald's global people strategy director, he told HRD how their employee engagement platforms are going viral – and it's all thanks to a new, innovative, human-centered approach.
"The way in which we attract and retain our talent is worlds away from what it was just a couple of years ago," Burchfield told HRD. "For us, it's all about connecting with new hires, staying with them through each stage of the employee lifecycle, and even staying in touch once they've left."
A lot of people opt to work in the fast-food industry to support themselves through school or college – then once they graduate, they tend to leave. By staying in touch with these 'Mc-Allums', McDonald's has the upper hand in embracing boomerang employees.
McDonald's Alumni network
"We have an average of100% turnover around the globe," added Burchfield. "That's what a lot of people don't realize. So if we can hold on to just 10% of that number, whether that's promoting people directly or having them come back after a career break, that's amazing for us. Not to mention, it's a pretty flexible role employees can return to. They have the choice of how many shifts they work – and when they work which in today's flex-obsessed market is a huge win."
It's the culture of care that's making a huge difference for McDonald's. In the war for talent, every little counts. Meaning that a focus on rewards and recognition, especially through digital means, is key to attraction, retention, and growth. Examining trends of nearly two million employees across the globe, Burchfield knows firsthand how important accessibility is for new hires – especially for Gen Z workers. As such, the fast food giant has been looking at holding all the information employees need in one, easy to use, place.
L&D revamped post pandemic
"Our workers really need a portal that holds all the information they need to know," added Burchfield. "Somewhere they could check their shifts, speak to colleagues, request days off, and upskill themselves too."
There's no denying the power of a good L&D scheme. In fact, according to a study from LinkedIn, 94% of employees say they'd stay with an organisation longer if they invested more in development. With the war for talent only heating up – employers risk losing out simply by forgoing internal training.
"Modernizing L&D has really taken off at McDonald's – I mean, we're going from PDFs to TikToks," added Burchfield. "Our development team looks at everything from building soft skills, understanding safety, combatting harassment, promoting anti race bias, all the while remaining focused on delivering delicious, feel-good moments to our customers."
What can HR learn from McDonald's?
Looking ahead to what the future holds for development in a post pandemic world, Burchfield believes it'll centre around 'crisis preparedness'. After all, if the pandemic taught us anything it's that it's always a good idea to be prepared.
"We'll be looking at how to train our employees to deal with the unexpected," he told HRD. "Whether that's weather events or moments of unforeseen chaos, it's important that our workers feel safe and knowledgeable about how to proceed. That'll be one of the keys to out industry's future growth."
For the wider HR sphere, Burchfield believes that leaders need to get ahead of tech adoption sooner rather than later. The pandemic acted as a catalyst for change in organisations, especially when it comes to digital tools. Now, he advises HR to keep up the momentum and continue to invest in new ways of working.
"Artificial Intelligence and Virtual Reality will be big players upskilling our restaurant employees," he told HRD. "Where employee engagement is concerned, I think we'll be seeing AI used more for employee training, scheduling and onboarding activities. With the pace at which technology is evolving, leaders can't afford to rest on their laurels – it's a case of getting ahead of the game before the game changes again."