How building a culture alongside your employees can help foster growth, loyalty and success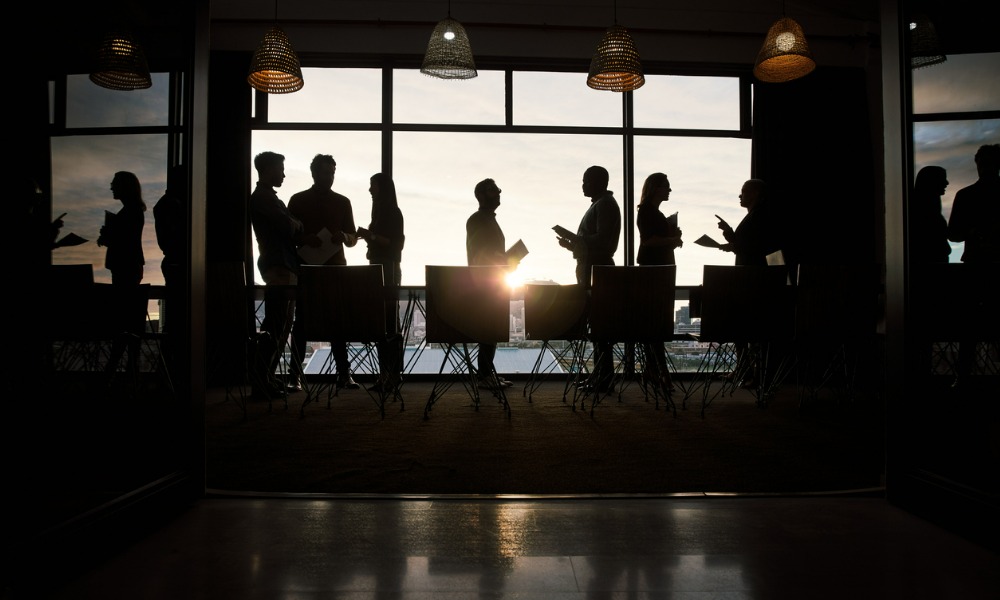 For many businesses, the COVID-19 pandemic was a rough period. The Big Red Group was not one of them. The private company more than doubled in size and revenue lines. When most people were locked down and unable to move around, they purchased vouchers for future experiences, such as hot air ballooning or wine tastings, dreaming of better days.
When a business grows rapidly, as in the case of the Big Ged Group, it poses big challenges for HR leaders. How can employers manage the sudden influx of new people so that they quickly and effectively feel at home in the organisation?
Maddi Robins, director people and culture at Big Red Group, shared with HRD some keen insights into how they forged internal connections and involved people in building their culture form the off. Underpinning this approach is a conviction that quantitative data around engagement is backed up by qualitative, face-to-face understanding around employee experience in the workplace.
There is no "one size fits all" approach when it comes to reward and recognition. However, a growing trend amongst organisations is to link R&R with company values that promote a positive impact. Big Red Group offers thousands of experiences, and while there is a dedicated Responsible Range, many are sustainable and inclusive. Robins says that employees say they feel proud to be associated with a business that is making a difference in local communities, as it aligns with their own values on sustainability.
Feeling connected to a company's overall goals and mission statement goes a long way in boosting loyalty and retention. In particular, employees are actively looking for organisations that commit to environmental, social, and corporate governance (ESG) issues, with a recent report from GlobeScan finding that younger workers are more likely to quit if they discover their employer "isn't socially responsible". And this doesn't stop with ESG. This employee desire to align their own values to those of their employer has led to more organisations rethinking their culture, and investing in more interconnected initiatives.
In the case of Big Red Group, sharing that "feel-good vibe" among a dispersed workforce is where Robins had to focus. As the company rapidly grew, a decision was made to open a new office and retail store in the Gold Coast supplementing the Sydney headquarters where around 150 employees are based. Added to that is what the Big Red Group consider their 'fourth workspace' peopled by their distributed employees where an inclusivity and connection plan is tailored to optimise their experience.
For Robins, the challenge was - and is - how to coordinate the different groups working together, ensuring people feel bonded. Luckily for Robins, she's been here before. In a previous role with Groupon, the company went from 200 to 700 staff through accelerated growth. It was a lesson for her in how collaboration is core to innovation.
"It's challenging because you can't just put the parts on the table and hope it is going to self- assemble. You absolutely have to curate the experience of connecting how people and teams are going to work with each other and that requires a whole mix of things: how people are supported, how you run meetings, what is your employee experience strategy," Robins says. '
The additional challenge post-COVID, and with the cementing of hybrid and remote working, is that you have to do all those things in a virtual world. However, returning to full-time office work has never been an option for the Big Red Group.
"We don't mandate the office; it isn't reflective of who we are as a company. However, we have a deep belief in connections and that is why we advocate for the office. It aligns with our purpose of selling shared experiences," Robins says.
The connections don't have to be in person. During COVID, Robins launched Experiences @ Work, organising events such as virtual wine tastings and cooking classes which brought their people together. Since the gradual return to workplaces, that initiative now extends to in-person events such as community table lunches, wellness sessions and quarterly roadshows.
The Experiences @ Work program drives employee connection and engagement across functions and has earned the Big Red Group industry accolades including award finalist nominations from HRD.
"Building social capital within a business makes a difference to how your business operates. We find our teams collaborate more easily when they know each other, they find it more effective to work together, they reach good outcomes more quickly, we can unite them rapidly around addressing customer challenges – all because they already have those connections," Robins says.
Another reason for launching Experiences @ Work, Robins says, is that she wanted to support their supplier community.
"We support local communities and the tourism industry through thousands of partnerships with experience providers. During the pandemic, they were obviously having a really hard time, so we paid for our team to go on experiences and invest back into the community at the same time."
Bringing employees and suppliers together like that is another idea that's paid off. Robins knows this because they measure their employee satisfaction carefully. Employee feedback on satisfaction at work is gauged using a well-known employee impact survey platform as well as four feedback surveys every year and two smaller health sets. Any areas of concern highlighted by the data is worked through with the leadership team.
The aim is not to end up with a generic score for employee engagement but to dig deep into different areas of employee experiences, such as someone's development, their manager, their alignment to company purpose, and whether they are motivated by participation.
"We run a lot of employee focus groups, such as women in leadership, parents and caregiving, LGBTQI, if we have a sense that something is changing, we pull in our focus groups and talk to them, get feedback and ideas so we can evolve that employee experience," Robins says.
A culture in which people want to come into work, or return to the workplace, is built on that involvement and collaboration. The company's mission states that it wants to 'shift the way people experience life'. For Robins, the way their people experience work is central to fulfilling that ambition.