'Spaghetti-at-the-wall philosophy' contributes to a disjointed employee experience, says expert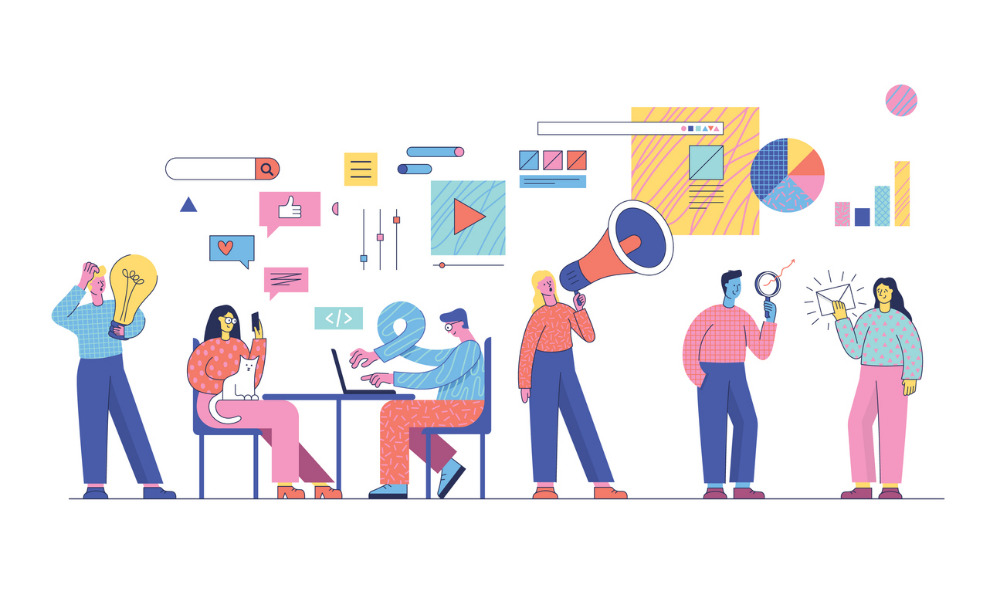 The post-COVID shift to remote and hybrid work has made fostering communication and culture difficult for HR leaders — a trend confirmed in a new report from employee experience platform Simpplr.
The survey of HR leaders from over 600 companies found that internal communications became "a little more challenging" for 52.6%, while it was "very challenging" for 27%.
The biggest challenge? Ensuring that:
critical communications reach all staff
up-to-date content went into international communications
employees are engaged with the communications.
The findings further support previous research that unveiled the negative impact of remote work to communication. With more work events occurring over Zoom and other similar platforms, employees tend to feel "increasingly isolated," according to Mark Atkinson, CEO of software company Mursion.
Isolation can lead to disengagement, according to the Simpplr report, which said that this is the result of a "domino effect" that starts when one part of a team doesn't get critical information.
Upholding company culture
Fostering a company culture also emerged as a challenge for more than a quarter of employers in the Simpplr report.
For 19% of the surveyed HR leaders, it has become "very difficult" to uphold company culture in a remote or hybrid work environment, while it is "difficult" for 14%.
This struggle also stems from the lack of clarity and cohesion within the organization, which impacts engagement, according to the report.
This was reflected in a 2022 survey from IT company Genpact, where 42% of 500 senior executives agreed that remote work had a negative impact on the relationship between senior and junior leaders.
What can HR leaders do?
Taking a "spaghetti-at-the-wall philosophy" won't do the trick, according to Carolyn Clark, vice president of employee experience strategy and transformation at Simpplr.
"This approach is not only ineffective, but it slows productivity, is impersonal, and contributes to a disjointed employee experience. It's crucial that those leaders communicating with employees have a thoughtful communications approach and process, and the technology they need to impact major business goals."
The findings also point to how organisations need modern communications and engagement monitoring capabilities to remain relevant in the current post-pandemic arrangements, according to the report.
"With all the changes we're going through as a workforce, it's so important that people feel included, connected, and supported as part of the overall transformation of the workplace," said Paige Leidig, chief marketing officer at Simpplr. "Employers need to have these three things in order to maximize employee retention, engagement, and productivity."