Country will rely not just on how much economic growth it can generate, but also how inclusive it can become as a society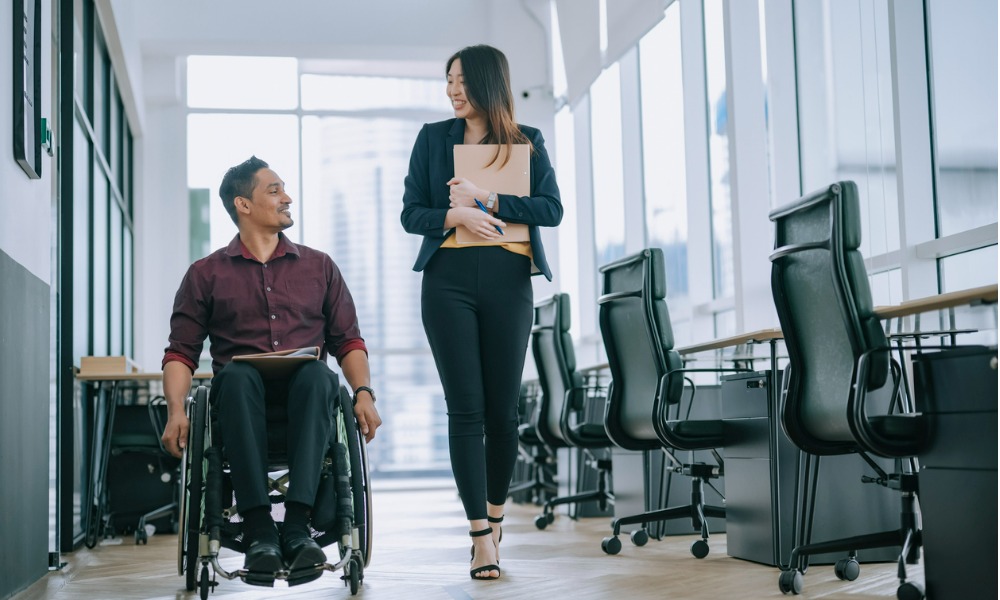 There has been a small increase in disability (PWD) employment rates since last year (from 28% to 30%) but speaking at the biennial Inclusive Business Forum this week, Deputy Prime Minister and Minister of Finance, Lawrence Wong, called for businesses to do more to be disability inclusive.
A national disability inclusion roadmap released last week as part of the Enabling Masterplan 2030 (EMP2030) aims to have 40% of working aged PWDs employed by 2030. Reaching the goal would see another 10,000 PWDs in employment in the republic.
"We can, and must, do better," he said. "Because as we look to the future, what is clear is that the continued success of Singapore will rely not just on how much economic growth we can generate, but also how inclusive we can become as a society," said Wong.
At last week's launch of the masterplan, Senior Parliamentary Secretary for Social and Family and Development said, "We have set targets for the first time; they are challenging targets. But we are not about to shy away from these targets because we believe these are what we must do for the community."
Read more: Wall Street VP: My disability is my superpower
Singapore Business Federation vice-chairman Gan Seow added, "Employment of persons is not just an economic matter; it can provide a sense of participation in society. Of contributing to society, a sense of being included, which is overall what EMP2030 is all about."
At the Inclusion Summit, Wong encouraged companies thinking about being more inclusive in their hiring to start small, then build confidence from there. "This could be through a small-scale internship programme, or with a few full-time employees to begin with, he said.
He sighted the efforts of Vital, who hired their first autistic PWD six years ago to help with digitising hardcopy documents. The organisation now employs 13 PWDs after realising how effective people with autism are in many roles.
"Businesses must see it in their interest to hire such people – not just out of charity or social good, but because they truly believe in the benefits of disability-inclusive hiring, so that more from this group can find jobs," he added.
The government has implemented initiatives to help organisations accommodate PWDs. They include a wage offset scheme and grants to help offset physical modifications that businesses may need to make workplaces more accessible.
Read more: How one HR team is removing the stigma from disability
A study by disability and inclusion group SG Enable found that employees in disability-inclusive companies tend to have a greater sense of purpose, leading to higher retention rates among employees. The study also found that employees are generally more collaborative and innovative as they become more empathetic and aware of individual differences.
SG Enable offers disability employment training to businesses looking to be more inclusive and said in the last year they have seen more employers engaging their training than any other year.
"It is increasingly apparent that being disability-inclusive makes good business sense," said Wong. "SG Enable will provide support as well, from job matching and training, to job redesign and grant support."
"We will continue to engage different groups, take in feedback, study the issues, and consider what further moves we can make to be more inclusive and provide better care and support for people with disabilities," said Wong.
Related stories