Human resources can be a 'lonely but rewarding place'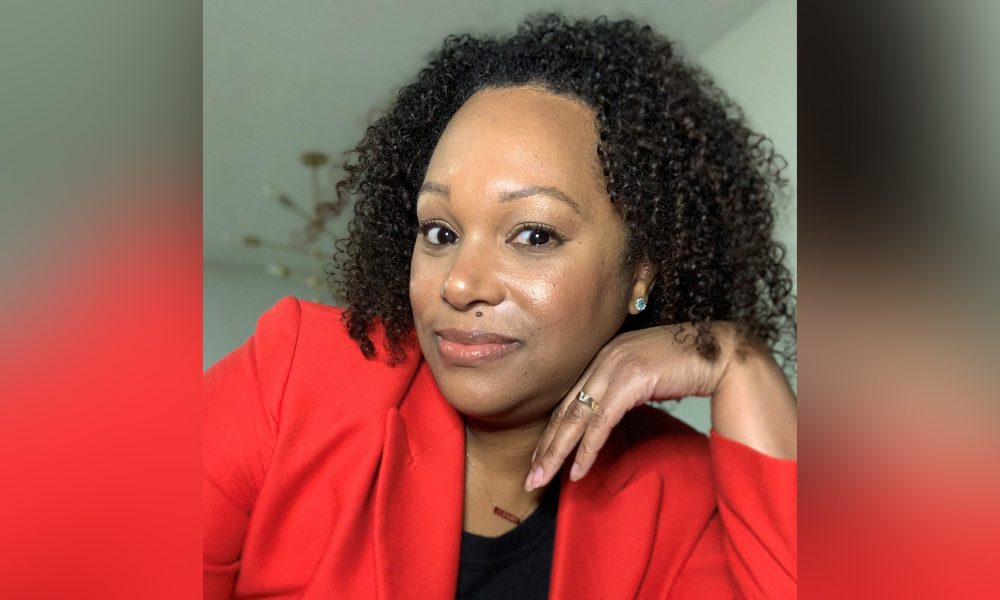 In her final year of a Bachelor's degree in sociology, Anika Holder quickly realized human resources was the place she wanted to be.
A York University student, she did a few informational interviews with the career office there and decided HR pulled together all her interests, including multiculturalism and anti-racism, and employment equity work.
"It was also pulling in my interest around: 'How do people come together in groups to be more effective?'" she says. "It was more of the people side of it, less about the business side of it — although I knew that I'd have to bring some of that."
Holder went on to achieve a post-diploma in human resources management at Seneca College — and today, she is vice-president of human resources at Penguin Random House Canada.
Looking back, given the rewards and challenges of her career so far, she says she would "highly recommend" a career in HR.
"Because it draws in all aspects of, I imagine, most people's education, because as long as you have business and critical mindset or interest, at least, that's one way, definitely, you'll make use of it. And if you have interest in understanding what makes people tick, and even advocating for people's needs. Because I think that's a strong role that HR holds now to advocate for people's experiences. It wouldn't have been the role that we had 10 years ago so much, but it's definitely the role that we have today.
"So I think as long as you have those interests, then HR would be the right path."
From Heart and Stroke to Metrolinx
Holder's HR career began with a brief stint at the Heart and Stroke Foundation, after she cold-called the non-profit and was instantly hired as an HR assistant.
"Wwhen I graduated from Seneca, there were very few HR opportunities. Most of them were recruitment opportunities and very short-term contracts. And I knew that I didn't want to go into recruitment as my first start — I wanted to be either a generalist, or my interest was learning and development… I knew I didn't want to actually jump right into any specialty because I felt it would be important to be well-rounded."
Holder then moved on to an 11-year stretch with engineering firm Morrison Hershfield, where she rose up the ranks to become manager of learning and organizational development.
It was a good fit, she says. "Even though I knew I had an interest with the learning and development side of things, I also wanted to start with a small to medium-sized company and grow with it so that my role would grow with it as well... And also I really got to play around with different things that probably most people don't get to play around with early in their career. So that's what kept me excited [to stay there]."
The focus on engineering continued with Holder then taking a job at the Crown agency Metrolinx for four years, becoming an organizational development consultant for strategic talent management.
That was a great opportunity, says Holder.
"I learned a lot about what it is to work within government, but also to be part of a large-scale change, and an organization that grew quite significantly while I was there," she says, referencing big projects such as the UP Express from downtown Toronto to the airport.
"They were a solid organization, they had been around for a significant amount of time, but were also in this space of evolution."
Holder joined Penguin Random House in the summer of 2018, attracted to the idea of an arts and culture organization again after a three-year HR leadership role at TVO.
The publisher presented an opportunity to more closely contribute to the organization, she says, citing a shared vision with the newly appointed CEO.
"There was opportunity to participate in major change. And her vision — which we were very much aligned on in our first conversation — I was so inspired by it because it was the first time I was 100 per cent aligned with someone's vision… it was something that was really aspirational."
"It's about making the world a different place and a better place, and I actually want to be a part of that."
Canadian HR Reporter also spoke recently with Ksenia Kamenskaya of RBH.
HR priorities at Penguin
One of the big priorities at the 280-employee publishing house is around wellness and well-being, along with anti-racism, and diversity, equity, inclusion and accessibility, says Holder.
That's included changes to the insurable benefits, "to remove barriers to access," she says, such as increasing the reimbursable percentage and mental health benefits so people "don't have to stop right away, as soon as they're using it."
Penguin also offers a $500 wellness reimbursement which has been modified so it's "more holistic in the sense where there's fewer rules of how to use it," says Holder.
As for the work around anti-racism and diversity, equity and inclusion, that shouldn't be owned by one person or one body, she says.
"Most places, or even just in general, it's talked about as an HR responsibility — we've actually made this the responsibility of all, and then also we have larger groups that are responsible for it.
"So we actually have our leadership team who's responsible for it and they're all connected, so it's not like they're all just off in their own world doing it. We have an employee-driven diversity, equity, inclusion committee, and we have a group that represents both the leadership team and the diversity, equity, inclusion committee that come together to ensure all the things that we're working on are aligned and going in the right direction, and to hold each other accountable to this work."
Another point of pride for Holder is Penguin's internship program, which has undergone a significant transformation and made progress "in terms of representation and also from an inclusion standpoint, and sense of belonging," she says.
Instead of offering an honorarium to interns, they are now paid wages and belong to a particular cohort or community at Penguin.
"We have a very clear learning and development program for interns so that they come out of the experience having learned something and not just having contributed — so both groups win from the situation," says Holder.
And on the outreach side, there is more strategic recruitment of interns, in removing barriers, she says.
"Whereas before it might have been more traditional — in the sense you come through a publishing program or a degree in English, or some kind of post-secondary education — we've removed a lot of those barriers to allow people to enter into publishing, to learn more about publishing as well, that don't necessarily have a direct education."
Peter Pontone of Ricoh Canada also spoke with Canadian HR Reporter about being an HR leader.
Rewards and challenges to HR
While Holder would definitely recommend HR as a career, she also think it's important to know about potential challenges.
That can include HR being "a lonely place," she says.
"What I mean by that is that because we have the responsibility of often making challenging decisions, and pushing back in some spaces — while also at the same time advocating for people and also holding space for creating better employee experiences. So sometimes that space feels lonely because people, they have expectations.
"But it's a very rewarding space as well, because of the accomplishments."
Those accomplishments have included implementing innovative systems at her employers, after building a business case and gaining leadership buy-in, says Holder, such as a new HRIS or applicant tracking system.
Navigating the uncertainties and complexities of the pandemic has been another highlight, says Holder, along with connecting people through hybrid work and pay transparency.
"Being in a space where I'm really working hard to greater pay transparency, and all the work that goes into that, it's another thing I'm really proud of, and still need to do a lot of work on, but I'm very proud of where I'm going with that and with my other team."