With a staff base of 8,000, Splunk's commitment to diversity is embedded into its DNA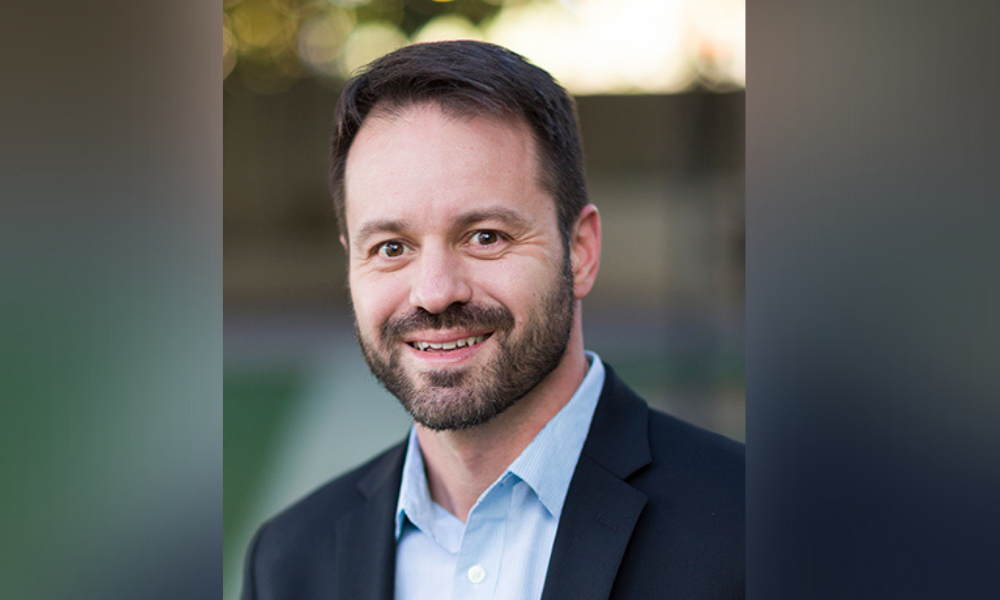 All too often touted as a buzzword, diversity is anything but. For Rolddy Leyva, chief diversity officer at technology giant Splunk, it's a way of life – and something you overlook at your own peril.
"Far too often, diversity is treated as one item on a list of countless boxes to check when assessing company culture and public image," Leyva told HRD.
"But it isn't a non-issue that can be kept at bay with the occasional webinar. What's missing is often the understanding that diversity is driven by widespread individual input and ultimately it makes us all stronger. Poor DEI practices reflect a failure to understand the company on a holistic level and lack of willingness to listen to the right voices."
With 20 years of experience, Leyva was previously a VP at Capital One, leading their DIB initiatives for a global workforce of nearly 50,000. Moving over to Splunk, Leyva told HRD that one of his main objectives in his new role is to draw upon his impressive past experiences.
"It's an honour to join Splunk and build on the company's deeply embedded commitment to advancing diversity, equity, inclusion and belonging," he revealed. "My experience leading DEI for large, multinational organizations has taught me that each of us has a role to play in creating an environment where everyone feels seen, heard and able to be themselves and bring their best to work. From growing our individual awareness and capability to ensuring that our institutional systems are fair and equitable, the work of DEI requires that the full ecosystem of an organization's culture is optimized for DEI."
As for many people in the "people space", their foray there was accidental. A large amount of HR leaders never set out to forge a career in HR – instead they fell into the sector, drawing upon eclectic experiences to fill the gaps. The same was very much true for Leyva.
"My path to this work was, perhaps, equal parts serendipity and intentionality with an underpinning of mentorship and sponsorship," he added." I had originally wanted to pursue a career in journalism, inspired by the opportunity to lift and elevate the voices of those whose stories go untold. However, I had an early mentor who introduced me to the field of HR, and it was there that I found my calling as a diversity practitioner.
"That set-in motion a 20-year career in work that's more vocation than occupation for me. Work that is deeply purposeful, informed by my own lived experiences as an immigrant, Latino, openly gay man and powered by a motivation to ensure that individuals across the full spectrum of diversity are able to live their truth, achieve their full potential, and be their best, most authentic selves freely, openly and safely."
Fostering a culture of openness and transparency in an organization is easier said than done. Oftentimes, employers will tell their people to 'bring their whole selves to work' – when in reality that's not the case. At Splunk, however, Leyva told HRD that a connected culture is built into their DNA – and that their success as a tech giant is down to their diversly innovative way of working.
"Splunk is known for its remarkable culture as well as its high-performing and engaged employees," he explained. "Diversity makes us all stronger and I look forward to enabling business impact and advancing our competitive edge."
As we navigate ourselves out of the pandemic, employers will soon realise that the wants and needs of their people have markedly changed. Diversity is no longer a 'nice to have' in an organization – it's an essential part of the culture. A recent report from Herbert Smith Freehills found that 61% of senior executives expect employee social activism to be on the rise in 2022 – with a particular focus on diversity. What's more, research from Glassdoor uncovered that 67% of candidates consider workplace diversity as a key element before accepting a role – with 50% of employees wanting their current organization to do more to increase DEI at work. For HR leaders looking to increase their authentic D&I offerings, Leyva suggests leading with compassion and empathy.
"As a first step, humanity must be at the forefront of every people-focused strategy and DEI must be a leadership priority to ensure success and sustainability," he added. "Following the killing of George Floyd in May of 2020, many organizations declared their support for the importance of DEI to organizational and societal health. However, there's a difference between important and priority. True DEI leaders elevate DEI as a priority with the strategic investment and leadership focus it requires to ensure the health, growth and sustainability of the business.
"In addition to leadership commitment and accountability, DEI success ultimately depends on innovative thinking, bold ideas, a commitment to embrace each and every employee voice as well as bringing everyone along the journey. The most impactful DEI leaders pull rich perspectives from every corner and it's critical you have the ability to assess, listen and amplify voices within an organization. DEI cannot be exclusive to any one team or person – everyone has a role to play, an experience to share and an ear to give."