Eric Yuan was fed up after 19 back-to-back Zoom calls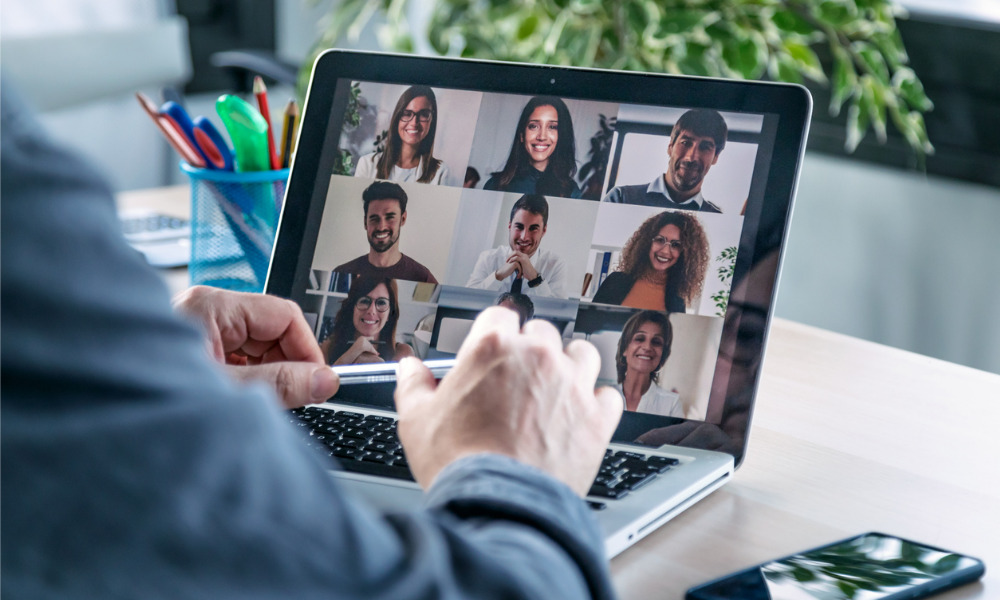 Zoom CEO Eric Yuan admitted yesterday that even he is getting sick of constant virtual meetings.
Speaking at the CEO Council Summit, Eric Yuan claimed that he too suffers from Zoom fatigue – after one particularly stressful day of 19 online calls.
"I do not have any back-to-back meetings anymore," he explained. "I think I feel much more comfortable."
Since the pandemic acted as a catalyst for a rise in remote work, video conferencing software such as Zoom, Skype, and Microsoft Teams became indispensable. At its peak, Zoom counted over 300 million daily meeting participants in virtual meetings with sales of $1.8bn. And while the tech has certainly been useful in keeping employees connected – it's also led to 'online exhaustion'.
Research from Stanford Business School found that one in seven female employees reported feeling 'extremely' fatigued after Zoom calls – compared to just one in 20 men. This disparity is allegedly because of 'self-focused attention' – with stressors over appearance negatively impacting women more.
And it seems that remote work is taking its toll on the younger generation too. JPMorgan Chase CEO Jamie Dimon recently claimed that WFH doesn't suit employees who want to 'hustle', adding that it just doesn't work for younger staff. Similarly, a recent report from work productivity specialist Virtira found that two-thirds of workers aged 18 to 24 experience mental and emotional stress from spending an "unprecedented amount of time in front of webcams during the COVID-19 pandemic".
Hybrid models seem to be taking precedence in 2021, with employees wanting to split their time between the office and their homes. However, this too could be having a damaging impact on our wellbeing – particularly our sleep.
Speaking to HRD, sleep specialist Dr Adam Fletcher warned that employees are suffering to rest in the muddle between work and home.
"I think we need to level up in terms of setting healthy boundaries, making sleep a priority and turning devices off because those are life skills that seem really basic, but the truth is that a lot of us don't have them," he said. "We should be going back to our roots, back to basics, and really ensure that HR leaders are providing very good quality information so people can develop these new life skills."
Whether you're choosing to work from home or craving the four walls of your office – one thing is clear. It's time to take a step back from continuous online meetings, switch off the camera, and invest more in your overall wellbeing.