'Taking collective action to normalize the conversation is imperative to help people feel supported'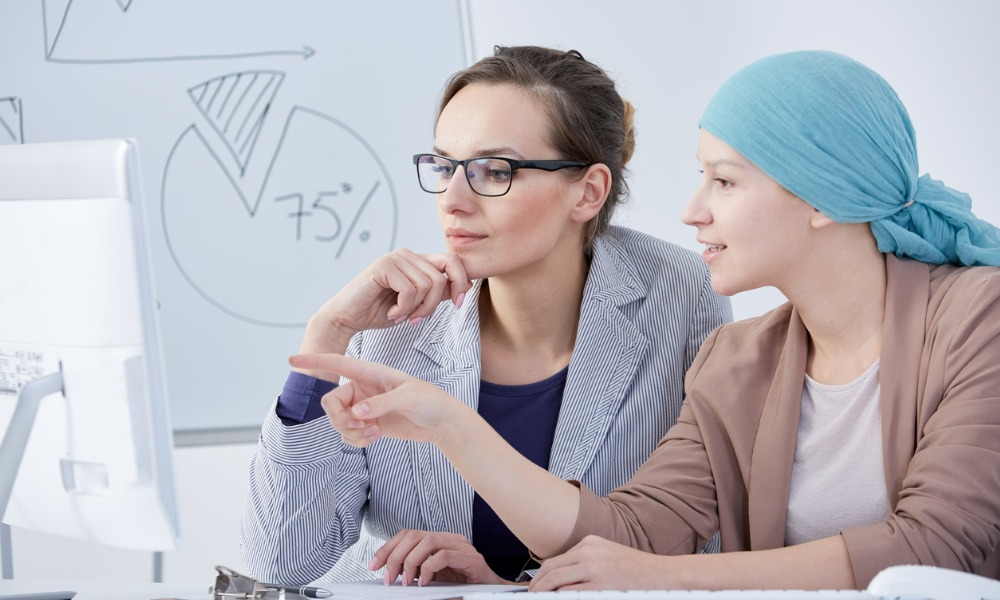 A new initiative that aims to erase anxiety and stigma around cancer in the workplace has been launched at the World Economic Forum.
Called #WorkingWithCancer pledge, it was launched by Publicis Foundation as the "first cross-industry coalition" to address the stigma and anxiety surrounding cancer in the workplace.
It comes after findings that 50% of cancer patients are afraid to tell their employer about their diagnosis, despite 92% feeling that support at work would positively impact their health, according to the ad agency.
"It is a tough reality, but whether directly or indirectly, every one of us will have to confront cancer in our lives and in our workplaces. Companies have a key role to play in that. Working with Cancer is an increasingly important initiative, on a front that many businesses are already invested in," said Arthur Sadoun, CEO of Publicis Groupe, in a statement.
Companies make commitments
The pledge has already seen the commitments of major companies across the world, including Abbvie, Adobe, AXA, Bank of America, BNP Paribas, BT, Carrefour, Citi, Disney, EE, Google, Haleon, L'Oréal, Lloyd's, LVMH, Marriott, McDonald's, Meta, Mondelez, Microsoft, MSD, Nestlé, Orange, Omnicom, Pepsico, Reckitt, Renault Group, Sanofi, Toyota, Unilever, Verizon, and Walmart.
Each of them can make commitments to cancer patients in their organisations. For Publicis Foundation, it made the following pledges for Publicis Groupe:
Secure the job, salary level, and benefits of any employees diagnosed with cancer for at least one year.
All employees with cancer will be individually accompanied when they return to work through personalized career support.
All affected employees will have access to an internal community of volunteers who are properly trained to provide support.
All employees in a primary caregiver role for a patient in their immediate family will receive custom personal and professional support to navigate the flexibility and time arrangements needed maintain their energy at work and as a caregiver.
Personal journey for CEO
The initiative from Publicis came after Sadoun was diagnosed and treated for cancer in April 2022.
According to the CEO, he received thousands of messages after revealing his condition, where many of those with cancer expressed fears for their jobs.
In launching the initiative, Sadoun said it will make existing efforts by other organisations "more accessible and visible."
"Through a truly collaborative approach, a light lift from everyone [has a] deep and lasting impact for cancer patients at work," he said.
The pledge sees the support of leading cancer charities and organisations, including the Memorial Sloan Kettering Cancer Center (MSK), Macmillan Cancer Support, Working With Cancer and the Gustave Roussy Institute.
"MSK is proud to be a founding partner of Working With Cancer, and also to take this important pledge. As clinicians, scientists, and staff committed to caring for as well as treating people with cancer, we know the toll that cancer can have on patients and their families," said Selwyn Vickers, president and CEO of MSK, in a statement.
"Taking collective action to normalize the conversation around cancer in the workplace is imperative to help people feel supported as they experience their cancer journey."