If we introduce technology blindly into a job, productivity may take a hit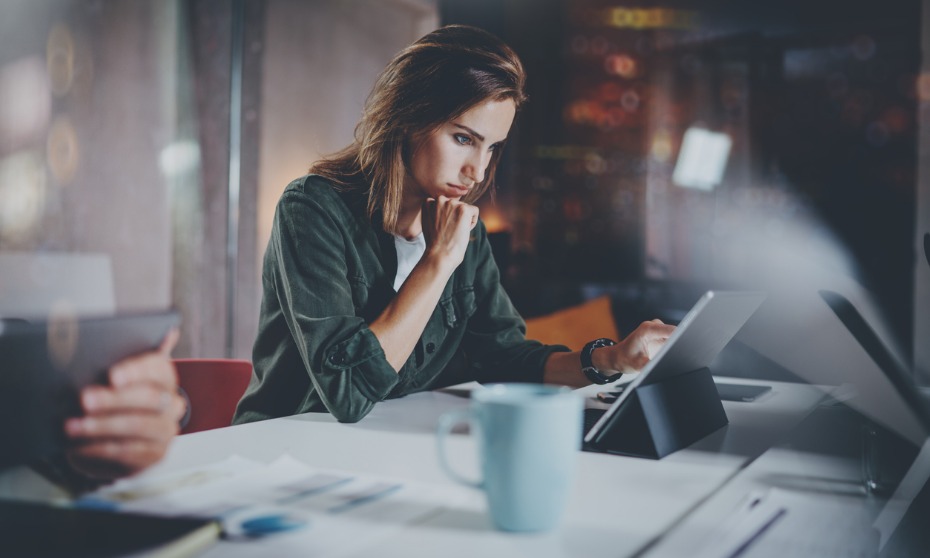 by Sean Tan and Sara Tiew
As our "roaring little red dot" advances into its bicentennial in 2019, three "D" words have been discussed in ever increasing frequency: Disruption, Digitalisation and Demographics.
With 59% of companies in Singapore planning to invest more in automation this year, AI and automation continue to transform the competitive landscape and reshape how work gets done, according to Mercer's 2019 Global Talent Trends Report.
We are excited about the opportunities that technology poses, but have we fully explored technology for sustainable productivity enhancement?
Why does job redesign matter?
In about five years, there will be fewer locals entering the Singapore workforce and more exiting. In 2012, for every one local exiting the workforce, there were two locals entering. In 2030, for every one local exiting the workforce, there will only be 0.7 entering.
Singapore will also have a higher number of Silvers than Japan has today. This means that jobs need to be reconsidered and redesigned so that employees are confident and capable in their job and throughout their career.
In his 2019 Budget speech, Singapore's Minister for Finance, Heng Swee Keat, stated, "The leaders of successful companies are those who are committed to raising the capabilities of their workers, by redesigning jobs and reskilling their staff."
This reflects Singapore's commitment to its people, acquisition of skills and knowledge, and desire for Singaporeans to have the ability to thrive in a "technology-intensive environment."
While productivity in 2017 was in excess of 3.5%, economists remain doubtful about the sustainability at such growth rates. There is also curiosity as to the wellness of our people as we drove the high productivity rates. We need to continue devising ways to drive meaningful productivity growth while protecting wellness.
Job redesign is essential for employees to be successful and productive in the future of work. At the mention of productivity, "technology" is often one of the first words that come to mind. We now have a broad range of physical and cognitive machines that we can choose from to augment work and make work more engaging for us. But is this enough to keep employees engaged?
In recent years, Singapore has embarked on a Herculean skills-drive to future-proof our economy, enhance workforce mobility, and improve social mobility. The Singaporean government enables lifelong learning, upskilling, and relearning through being future-focused.
According to Mercer's 2019 Global Talent Trends report, 60% of companies in Singapore are planning to invest more in automation this year – yet less than one-third of companies have good insights into the business impact of their buy, build, borrow, and automate strategies.
If we just look at technology in isolation, we are looking at an incomplete picture. We need to take a holistic view and be clear about:
what work should be done in a job role
how work should be done
the most suitable technology to introduce into a role
the skills needed to operate the tech
If we introduce technology blindly into a job, productivity may in fact take a hit.
In short, without critically examining job design, we will not be informed enough about the best-suited technology to enable the work and the skills needed to do the work. We believe that technology, skills and job redesign are three interdependent factors and we call this the "trinity of productivity".
What makes job redesign difficult?
The ability to effectively execute job redesign cannot be taken for granted. It is a complex process and it is essential to determine:
The right factors: Time spent, cost, performance, etc
The difficulty level of the task or activity
Short-term costs VS. longer-term gains
To correctly predict a job before it exists
It is also challenging to provide a blanket of psychological security for the individuals involved in the job redesign. This is especially true for employees who may be concerned about their future, why their job is being redesigned, and whether their job will become more difficult.
One of the greatest risks associated with job redesign is the unintended consequences at the societal level. We do not want to unwittingly displace people whom we could have otherwise engaged if we had conducted the job redesign thoughtfully.
The starting point is therefore critical. If companies set up to aggressively cut costs, they may be enticed by the first idea that reduces labour requirements and this may lead to displacement of good employees.
The right starting point should be to make work more value-additive and engaging for employees. Such an approach considers the current and potential abilities of employees and then reviews the process and technology enablement possibilities.
This way, we get cost-optimised operations, an inclusive workplace and engaged workforce, as well as commercial success for the organisation.
How to make job redesign work?
To make job redesign really work, we need to strike the right balance between various job redesign models. Here is an example of job redesign at work.
Case study: A government agency in Singapore that is funding a job redesign pilot in the services sector
Driver – The client wanted to make the workplace more age-inclusive so Mercer deployed a job redesign toolkit targeting the retail, logistics, food and beverage (F&B), and hospitality industries.
Challenge – The proportion of young workers entering the workforce as older workers retire is dropping. In the 1970s, the ratio of working adults aged 20 to 64, to the ratio of working adults aged 65 or older was 13:1. This declined to 10.5:1 in 1990, and in 2030 the ratio will drop to a dismal 2.1:1.
Solution – Here at Mercer, we proposed the strategy, solution, and implementation roadmap. Our job redesign construct caters for a "stratified solutioning" model to address the view that our economy is made up of organisations that have very different capabilities, financial might, and appetite for job redesign investments. We proposed three options:
1. Quick start
A simple do-it-yourself (DIY), pre-packed set of solutions that organisations could deploy with little guidance on common issues faced. Such an approach may bring benefits that are localised in a single job. This may give you a "quick fix". Think of it as a pharmacy visit to get band-aids or cough mixtures to cope with common ailments.
2. Holistic
A full methodology that is more elaborate. This would be the most "involved" approach, giving you enterprise-wide gains which are potentially more impactful. Think of it like a major medical surgery.
3. Lite version
A suite of solutions in between the Quick Start and Holistic. This is similar to seeing a general practitioner.
Result – The government agencies have run two pilots and Mercer has the opportunity to educate the public sector and private sector through this unique arrangement.
When leading a job redesign effort, we need to view the various possibilities and consider the three perspectives of business, consumer and people.
Business: This encompasses brand identity, the type of services and products rendered, and the model to go about rendering those products and services.
Consumer: It is the consumer experience an organisation wishes to provide based on understanding of their expectations and behaviours, as well as how the consumer perceives value.
People: Organisations need to consider the talent segment that they can have access to, how employees perceive engagement work, and how performance should be recognised.
Conclusion
Machines are here to stay. When the automobile was invented, we did not seek to outrun it. We harnessed it to enhance our quality of life. Neither should we try to outdo the machines, especially in areas where they do better, like coping with speed, precision and volume.
We should get better in aspects that are uniquely human, like fluid work, social intelligence, cultural sensitivity innovation, crisis management and abstract problem solving. With more and smarter machines infusing our space, we need to be even more human-like.
We live in interesting times. While there are woes about hotter summers and colder winters, trade wars, tensions over peninsulas, and when belts and exits have multiple meanings, "tsunamis", silver or otherwise, we believe that there are still good reasons to be optimistic.
If we get job redesign done right, we have a real solution to make life good for our people, now and into the future.