As people leaders, we've been through a lot – and the C-suite is finally beginning to notice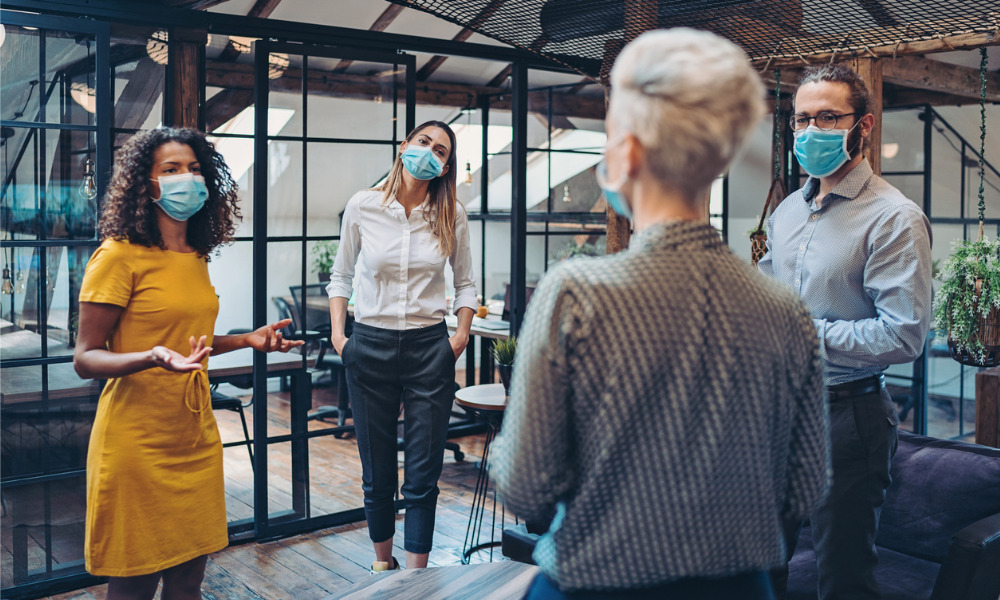 As we move into something akin to a post-pandemic world, HR leaders are taking on more and more responsibilities – ones which outstrip their past duties. Where once we were seen as the 'admin arm' of the company, we're now a key strategic player in organisational strategy – something which took a global pandemic to really come into fruition.
"Having a voice at the leadership table for people and culture can be a point of difference," Alex Hattingh, chief people officer at people-management platform Employment Hero, told HRD. "Without a leader and an advocate for people, decisions are made without consideration of the impact of that decision on your people.
"COVID has certainly highlighted the importance of the role of human resources in a business. What HR has had to navigate through has been nothing short of the biggest challenge the profession has faced in history, to the phenomenal opportunity it provided to shine a light on the impact of the role of HR leader.
"The entire employee lifecycle - every touch point for an employee – HR can facilitate making those moments matter. For example, after signing a contract, having an onboarding process covering everything from a welcome pack with a welcome note from your CEO and hiring manager, to setting up your new employee to succeed for remote work, to their first day and induction, and CEO welcome breakfasts."
Research has revealed that learning and development is one of the top three reasons people leave jobs. It's also a key attribute potential employees seek when looking for in a new role. HR leaders can facilitate learning and development, as well as career progression plans to ensure this is happening -meaning they can upskill their current talent and entice new hires all in one fell swoop.
"Diversity and inclusion are two important issues too," Hattingh added. "Diversity is vital to the success of any business. How successful are you going to be if you have an organisation filled with the same people, with similar backgrounds and the same thinking? We all need to be challenged in our thinking and decision making.
"Diverse views facilitate you to cater to the entire market - no matter what market you are trying to win in. HR can drive a diversity agenda to make sure you are attracting, interviewing and recruiting diverse people. Inclusion is vital to add value to make sure every single employee feels that they belong to you. Absolutely no-one should ever feel excluded.
"Fun is another important element in a business. Let's be honest, who wants to work for a company that isn't fun and doesn't have fun people to work with? Social connection in this new world of remote work: facilitate social connections, especially so new people can get to know people outside their team."
"We see the human resource function within our space at the intersection of people and culture, talent, coaching, learning and development, C-suite support, events, and social gatherings, as well as reviews and supporting people performance," Jonathan Jeffries, director at start-up growth and talent firm Think & Grow, added. "If properly integrated and supported at the C-level human resources can - and should - be across all things people and culture and should be considered as central to business and people growth."
For some companies, human resources is viewed as a necessary add-on, whereas if the skills are utilised properly, it should become an essential part of the business that sits within the senior executive team. Putting people first will always put a company in good stead.
"When the strategy of the business has its people front and centre, human resources is non-negotiable," Jefferies added. "With the appropriate budget and C-level engagement - meaning human resources is considered a key part of the business' strategy - it forms a vital cog in achieving business milestones in culture, values, and performance.
"HR can be the point of difference in successful scaling, especially in early-stage businesses growing and hiring rapidly as maintaining the core culture of the company can become difficult as headcounts and locations expand.
"We see the function of human resources, people and culture fall across so many areas within fast-growth tech companies. In people-led organisations where employees' happiness and purpose are aligned to company strategy then we believe the human resources roles of the future will sit hand in hand at CEO level and board level as vital advisors and leaders of companies."