Group says newer legislation doubling leave 'missed opportunity' to narrow gap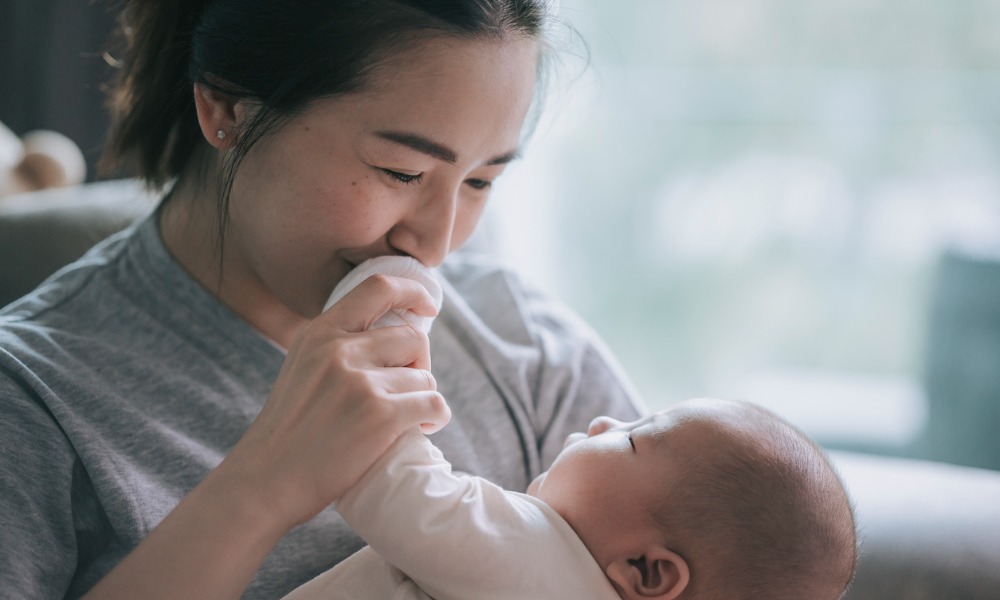 The Singapore government is being urged to equalise paternity and maternity leave entitlements in a bid to promote sharing of childcare responsibilities between parents.
In Singapore, female employees are currently entitled to up to 16 weeks of government-paid maternity leave, while male employees can now get up to four weeks thanks to the passing of the Child Development Co-Savings Amendment Bill this week.
While the recent doubling of paternity leave from two to four weeks is commendable, Member of Parliament (MP) Mariam Jaafar questioned if it was a "missed opportunity" to narrow or close the gap between maternity and paternity leave entitlements.
According to Jaafar, many multinational companies are already providing longer paternity leave, some of which are at par with maternity leave entitlements.
"These companies see a generational shift in the workforce. Paternity leave is part of their strategy to attract, engage, and retain talent," Jaafar told Parliament during the Child Development Co-Savings Amendment Bill debate.
"And in doing so, they have to be more intentional in rolling out supporting measures like flexible work arrangements in line with the direction of travel that we have already set out on."
Roadmap to equalisation needed
MP Louis Ng made a similar suggestion during the deliberations, stressing that the government can "move further to eventually equalise parental leave."
In his speech, the MP called on the government to work with tripartite partners to establish a roadmap towards this goal.
"I fully understand that this is not a one-year, two-year, or even three-year road map. Our four weeks of paternity leave will need time to catch up with the 16 weeks of maternity leave," Ng said. "Our employers will need time to adjust to equalising paternity leave. Let's help our employers by providing them with the roadmap that they need for business certainty."
Ng also recalled a study from the Institute of Policy Studies, which said the state's policies send a signal that childcare is a woman's responsibility and reinforce stereotypes.
"Equalising parental leave is a step forwards towards reducing these gender stereotypes and I hope the government seriously considers this," he said.
Government response
In the closing speech of Minister of State for Social and Family Development Sun Xueling, she addressed the suggestions raised by Ng and Jaafar on equalising maternity and parental leave.
Sun said current leave provisions are differentiated to meet the needs of respective parents.
"Maternity leave is provided for mothers to recuperate physically from childbirth, and care for and bond with their newborn," Sun said in Parliament. "Hence, it is longer than paternity leave, which allows for fathers to care for their wives and bond with their newborn child."
According to the minister, fathers who want to spend more time with their newborns can tap on the Shared Parental leave for up to four weeks from the wife's government-paid maternity leave.
"We currently do not intend to change the Shared Parental Leave provision under this bill," Sun said, referring to the Child Development Co-Savings Amendment Bill.
The minister, however, assured that the government is on the same page as MPs on encouraging shared parenting.
"This is why beyond the minimal stipulations for maternity leave and paternity leave, any additional leave that the government may consider in future will likely be of a shared nature, as per our move on shared parental leave in 2013."
Expanded paternity leave
The discussion on equalising paid leave came up during the deliberations for the Child Development Co-Savings Amendment Bill, which was passed this week.
The bill aligns the legislation to the announcements made by Deputy Prime Minister Lawrence Wong early this year on doubling paternity leave to four weeks.
Following its passing, fathers of Singaporean children who are born on or after January 1, 2024, will be able to avail this expanded leave.