'It's not just about surviving, it's about thriving,' says wellbeing director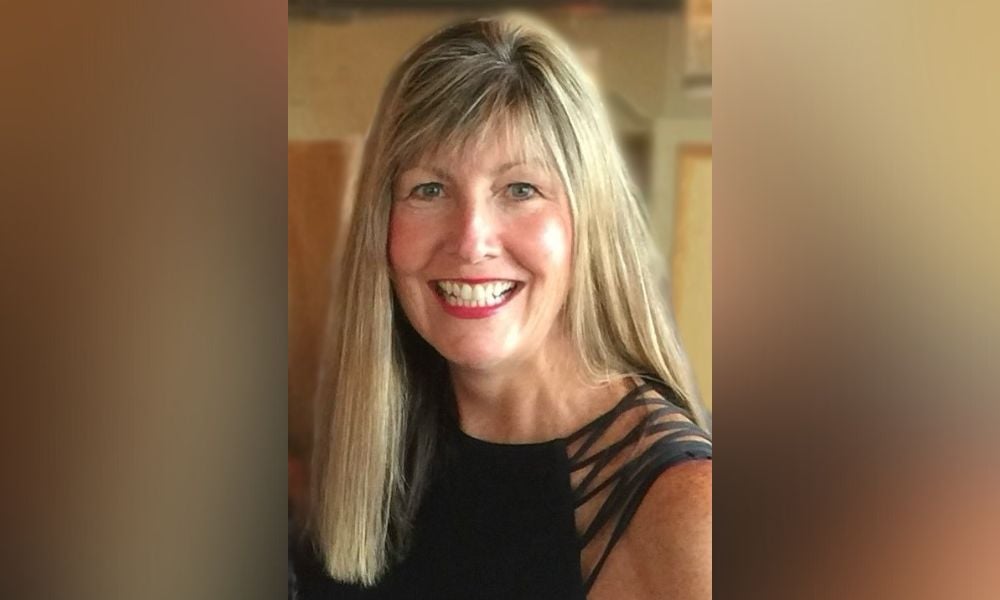 Since the pandemic, Starbucks has been brewing up some intense wellbeing plans. And, while the coffee giant always knew their partners' (or employees) wellness and safety was a priority, the pandemic really brought it to the forefront of their care strategy.
Speaking to HRD, Sandra Lennon, director of wellness and benefits at Starbucks Canada, she says that once the pandemic hit, the company's main directive was to keep their partners safe and well. And, with 25,000 plus partners across Canada, it was no mean feat.
In wellness, one size never fits all
"Our retail partners were on the front lines keeping our stores open and ensuring customers had the best possible experience during such a difficult time,," says Lennon. " Now that we are out of the pandemic, our partners continue to look to us to help with their overall wellbeing, which at Starbucks Canada we define as mental, physical, financial, lifestyle and safety. It is a truly integrated approach. We've also noticed that partners are looking for more personalization in their benefit offerings – benefit investments are not a one size fits all strategy."
Lennon is noticing more partners asking for help in making benefits and wellbeing offerings as flexible as possible to meet their personal needs – something which is reflected across the board in Canada. In fact, data from a 2022 LifeWorks study found that 34% of employees say wellness benefits are the sole reason they choose to stay with their current employer.
This need for flexibility and autonomy in every aspect of the employee lifecycle is going to come to the fore in 2023, with O.C Tanner's recent researching citing autonomy, mastery and connection as the three pillars of a healthy life – both personally and professionally.
"A commitment we have at Starbucks is all about how we can help our partners thrive, not just survive, at work and in their home life," she tells HRD. "Wage and benefit strategies play an increasingly crucial role in helping to not just meet partner expectations but exceed them."
You don't need a big budget to make a big difference
There's no denying we're going through difficult economic times, with employees asking for more money and employers often unable to accede to requests. But you don't need a Venti-size budget to imitate the coffee giant's wellbeing success. In fact, As Lennon tells HRD, it all comes down to listening and learning from your people.
"Listening, learning, and responding to what our partners value most, is critical," she says. "Our partners are at the heart of all that we do here at Starbucks Canada. Listening to your workforce and finding opportunities to co-create the future together is something we can all do. "
Creating trust between employer and employee is more difficult than you'd think. A recent report from ARRIS Composites found that 34% of employees don't trust their HR department – with a "lack of comfortability" being ranked as the main reason why.

With that in mind, employers will have to work harder this year in rebuilding that rapport – something Lennon thinks can come from building more integrated teams.
"Try establishing cross-functional teams," she tells HRD. "It's not just the HR team that needs to solve this, this is an organizational commitment. Regardless of your budget, the approach is similar. Within your teams, make sure you're applauding diversity and inclusivity. I think that's a good place to start for all companies looking to make a meaningful change."
Putting a statistic on a smile
Garnering the metrics and ROI on any HR initiative is tough – it's essentially like trying to put a number on happiness or a statistic on a smile. However, leaders can measure the side-effects, or the secondary impacts, of wellbeing plans – beginning with engagement.
As a myriad of reports show, high engagement signifies high morale – and high morale indicates improved wellbeing. Ask yourself, are your people using your wellbeing benefits? Are the engaging with the platforms you have? Are they comfortable in being vulnerable? Or are they wearing a mask to work? Only by understanding what your people want can you start to measure, and ultimately improve, their mental, physical, financial, and emotional health.
"A successful wellbeing program reflects the needs of our partners," adds Lennon. "And we can't address their needs without hearing directly from them."
Lennon will be speaking at HRD's upcoming Wellbeing Summit – take a look at our agenda and book your ticket here.