HRD finds out how to keep costs low, while ensuring employees remain healthy and happy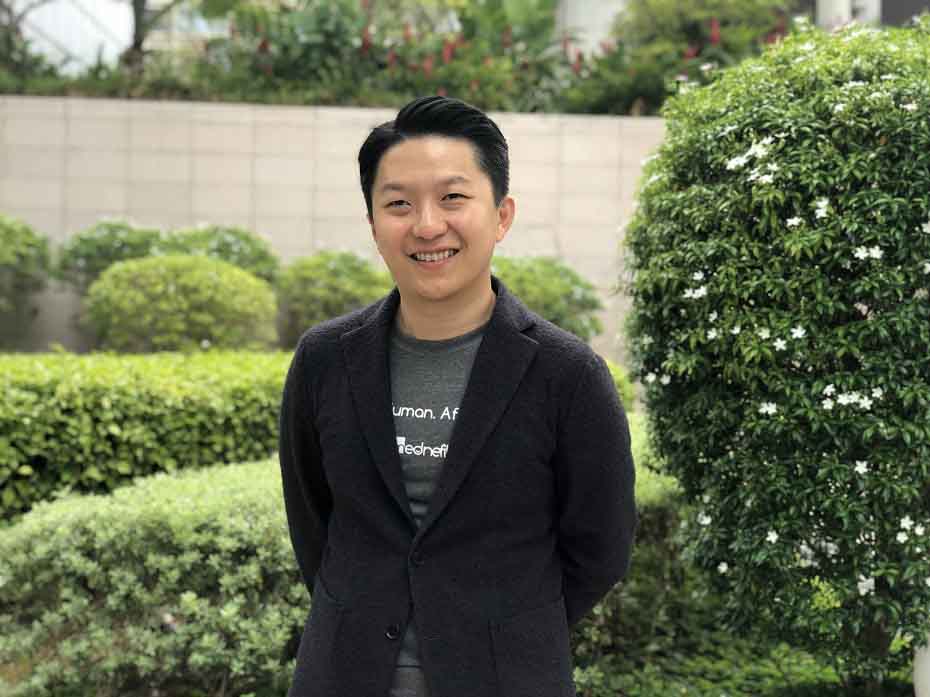 Health is wealth, especially at the workplace as a healthy office environment can reduce absenteeism and lead to a more productive workforce.
Considering how we spend a big chunk of our time at work, it's no surprise that Singapore's senior minister of state for health Amy Khor urged employers to play a bigger role in keeping staff healthy. Dr Khor also highlighted a study that found the cost of lost productivity due to ill health is more than 10 times the cost of its prevention.
One way to cut those costs is to employ a tech-driven healthcare strategy. However, despite its benefits, having a digital employee healthcare strategy may be challenging due to reasons such as resistance to change and difficulty to track ROI.
HRD spoke to Hadiyanto Wibawa, chief happiness officer at Mednefits, to find out how HR leaders can convince management to adopt a future-proof employee healthcare strategy that would remain relevant and competitive in the future, while keeping their employees happy and healthy.
Wibawa started by pointing out that healthcare is already part of a company's spending. He estimated that Singapore companies allocate an average of $300 to $400 per employee for healthcare.
Most utilise the budget the following ways:
• By providing a reimbursement plan for medical visits
• Or buying health insurance for employees
"If you allocate your budget to insurance, you won't know its utilisation until the end of the year when the contract renewal comes in," he said. "If you [make more claims] then your renewal premium gets higher.
"If you allocate it to a reimbursement plan, other than tracking employee spending [on medical visits], there's no other way you can track the behaviour of employees — whether they're getting healthier."
A reimbursement policy can also turn into a negative scenario: employees may end up abusing their full 14 days of medical leave regardless of their health status. They may think if they don't use up the benefit, they get nothing in return.
Wibawa said that instead of spending your healthcare budget on policies that are cost-ineffective and don't track healthcare spending ROI, how about leveraging on technology to track spending and give employees the flexibility to choose the care they need?
"As an example, one of our customers provides $400 for every employee," he said. "They tell employees this: 'here is $400, you can use everything. If you don't fully utilise the budget this year, whatever is left, it'll be converted into a designated budget for dental and fitness.'
"You can't control what you can't measure. Traditional ways of employee healthcare make it challenging to track ROI due to the lack of transparency or simply because there's too much admin hassle to keep tabs on all the spending.
"But with technology, there are now tools and platforms available for companies to track real-time healthcare spend and analyse if your spending is truly helping your employees become healthier and more productive."
He goes on to add that as the demographics of the workforce becomes more diverse, companies' healthcare strategy needs to evolve into one that is flexible and future-proof. By 2020, the workforce will comprise of more than one millennial in three employees.
The recent announcement by the Singapore government to raise the retirement and re-employment age also means we will be seeing more of the silver force staying in the workforce or being re-employed. Today, more than ever, a one-size-fits-all approach to employee healthcare no longer works.
In addition, we live in a world where we can personalise every aspect of our lives, from Netflix, Youtube, Spotify. He explained that employees now expect this consumer experience to similarly be translated into their employee experience, where they can personalise their benefits experience according to what they require as unique individuals.
The flexibility to personalise your healthcare from a range of medical and wellness services based on their health needs will be key to future-proof your employee healthcare strategy.
"At the end of the day, we all want healthy and productive employees while being able to track ROI," Wibawa said. "[But first] we need a mindset shift to embrace a digital-first approach to employee healthcare.
"The tools are in place for us to create a better employee healthcare experience than before and it's time to fundamentally redesign the way we craft our employee healthcare strategy."
Hadiyanto Wibawa will be speaking at the upcoming HR Tech Summit Singapore on 4 April. Book tickets now at hrtechsummit.com