Company launches new benefit to address the impact among employees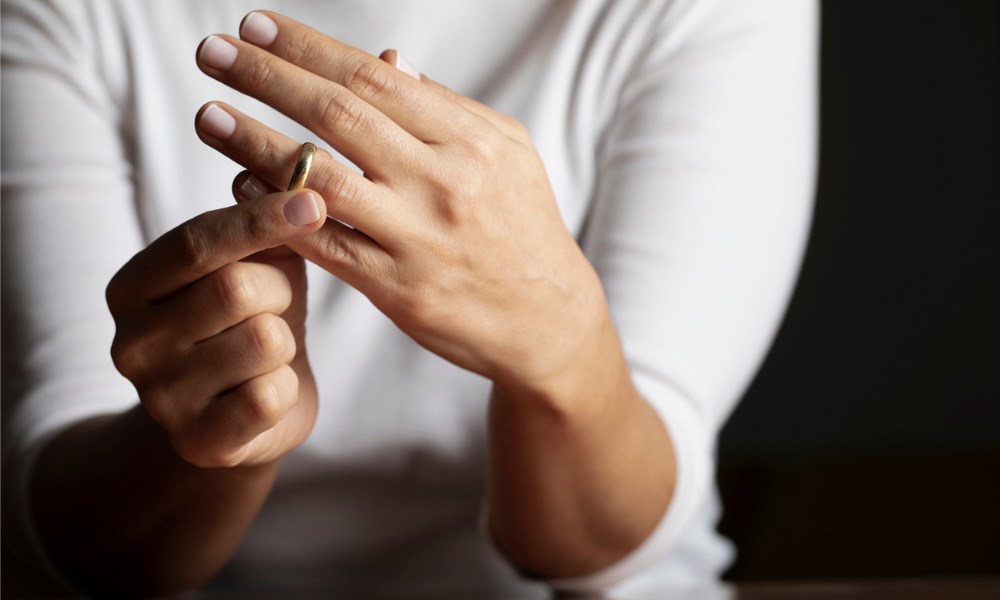 Divorce is one of the most personal problems that an employee can go through in their life - and its impact can have a reverberating effect in the workplace.
A recent report from Good Housekeeping in partnership with SupportPay found that 81% of employees going through a divorce suffer from loss of productivity, 73% experience higher absenteeism, while 67% report a decline in their health and financial wellbeing.
Sheri Atwood, founder and CEO of SupportPay, pointed out that while employers were quick to address the hardships working parents are facing because of the pandemic, they might have neglected staff who are struggling through, or after, a divorce.
"The pandemic was a hardship for working parents, and it highlighted the struggles these employees are facing. In response, we've seen forward-thinking companies implement supportive family benefits, such as expanding paid family leave, paid adoption leave, and fertility treatment coverage, to name a few," said Atwood in a statement.
"However, companies are leaving behind employees who are struggling during and after divorce or separation."
To address this gap, SupportPay recently launched the first-of-its-kind employee benefit to help employers assist working parents who are undergoing divorce.
The company's new offered benefit could help companies by:
Providing an immediate and inexpensive self-service benefit that is not tied to annual enrolment
Mitigating productivity losses by helping employees focus and eliminate errors at work
Reducing absenteeism due to financial, legal, and health complications in the event of a divorce
Demonstrating commitment to employees' financial and mental well-being
Reducing payroll admin costs from wage garnishment and child support orders
Protecting company security by keeping this confidential and private information off company servers and infrastructure while meeting the strict security standards companies require.
Offering customised training and dedicated customer support to educate employees on SupportPay's solution and assist in account setup and training
Read more: Divorce in the workplace – how HR can keep the peace
According to Atwood, SupportPay's new benefit aims to address the lack of benefits supporting employees going through divorce. It also aims to "help working parents navigate divorce, co-parenting, and the complexities that come with it while helping companies be at the forefront of employee benefits."
SupportPay's divorce policy recently launched at Hearst Corporation, where all 12,000 of its employees are offered with the benefit.
"Going through a divorce can be a stressful and emotional time, impacting mental health, financial wellness, and productivity. It's important for our company to show our employees that we care about their well-being and are committed to supporting them through any of life's challenges," said Maria Walsh, Senior Vice President and Head of Global Benefits at Hearst, in a statement.
"I am thankful for companies like SupportPay that are pushing the industry to evolve and solve for the needs of individuals."