Air Asia X's head of people tells us what motivates him, how the internet has opened up the job market, and his HR advice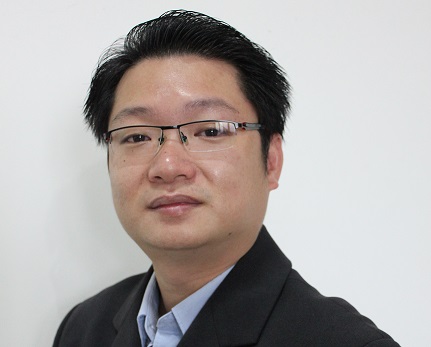 What is your job title and what brought you into this role?

I'm the head of the people department for AirAsia X Berhad [operating as Air Asia X]. I joined AirAsia Group in 2010. In 2015, I was given the opportunity by the AirAsia X's Management to lead the People Department of the company.

What motivates or excites you the most about your current position?

I'm a person that love challenges. Aviation is a very challenging industry, it requires you to think and work fast due to its fast-paced environment. I'm a person who like to take on a challenge; I like to rise to that challenge as part of a concerted team effort.

What is unique about HR at AirAsia?

We don't have a HR department - we call it a 'People Department' instead. What makes us special is the people, the employees, which are the greatest asset of the company. As a genuinely people-driven airline, we have always placed the highest priority on nurturing and growing the best people who, to us, are not just employees but Allstars.

What will HR's biggest challenges be for the coming year?

The HR function has gone through radical changes because of the emergence of Internet-enabled technologies and also the explosion of the global economy.

The Internet has opened up the job market, extending the talent pool to almost every nook of the globe. AirAsia operates in more than 20 countries and we have employees in all these countries, who speak different languages and practice customs that may be different from the headquarters in Malaysia. This will change the typical HR policies as the staff must address concerns such as cultural and ethnic sensitivities.

As a growing company, we will need more people in our workforce to support our operations. With these new people, especially millennials, the challenges [are] how to maintain our culture and identity as one despite the different locations that [we] are based in.

Staff turnover is expected to continue to be a HR issue. Therefore, enticing and retaining new talent becomes the next priority. More companies offer high remuneration, swanky offices and extensive benefit packages to attract good talent.

However, HR professionals should now start providing a learning environment and new opportunities within the organisation to help retain good employees. At AirAsia, we believe in nurturing our people to be the best that they can be. We also provide them with succession planning, to make them aware that they will also have the opportunity to grow with the company.

What has been the strangest HR scenario you've ever experienced?

As a HR practitioner, you are dealing with people. Therefore, every scenario is unique. What you need to do is to avoid using a stereotype approach to solve problems.

If there's one piece of HR-related advice you could give, what would it be?

My previous boss once told me that HR is not a rocket science discipline. That's why we can see HR practitioners coming from all different backgrounds.

The most important thing is you should have passion, be caring and always use your common sense in whatever you do.

What hobbies and interests do you have outside of HR?

I am an outdoor person and I love sports. Of course I do it less now due to my work and family commitments, however I always find time to do some hiking, camping and play sports every now and then.

Where's the best place to go for dinner/drinks in Singapore? Why?

I don't know much about Singapore's eateries, but, I would suggest Wild Rocket at Mount Emily. I find it very unique and it has good atmosphere and delicious foods as well.