Adecco's regional HR director talks about managing a team and creating an environment that attracts the best people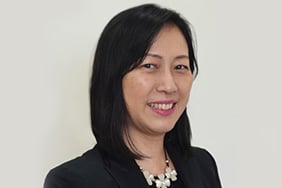 What is your job title and what brought you into this role?
I am the Human Resources Director for Adecco Group in Asia. I have spent most of my career with technology companies and the thought of leading the HR function in Asia with the world's largest HR solutions organization seems like a really good challenge.

What motivates or excites you the most about your current position?
As the world's largest HR solutions company, Adecco prides itself in being a trusted partner to our clients, many of which are amongst the Fortune 500. Our business is delivered primarily by our employees and to maintain our leading position in the market place, we need to continue to leverage our best in class workforce and processes to help our clients meet their human resource needs. Our key differentiator is really our people. For an organization whose business model is so highly dependent on the calibre of the workforce, HR's role is critical. I would like to challenge myself and my HR team to look at how we can create an environment where we can, not just attract the best people, but also bring out the best in our people.

What is unique about HR at Adecco?
Managing HR in an organization where our colleagues are or had been HR practitioners themselves is interesting. It keeps us on our toes.

What will HR's biggest challenges be for the coming year?
For Adecco, it will be our ability to attract young talents and build the next generation of leaders. It is also about helping the organization re-invent ourselves with innovation, embracing the digital world and new ways of work. With the changing world of work, we need to develop leaders who have the foresight, are innovative and who can execute on the changes necessary to bring us to the next level of growth.

What has been the strangest HR scenario you've ever experienced?
In one of my earlier careers, I have come across fraudulent activities while hiring a senior executive. Thankfully, we discovered it before an offer was made. I have been convinced more than ever since then to not just rely on interviews as the only means to select candidates. Having a dependable sourcing partner may also help.

If there's one piece of HR-related advice you could give, what would it be?
For those who are interested in a career in human resource, the passion to make a difference to the people in an organization is important. The quality of the HR team in an organization determines the employee experience. If the HR team does not constantly ask what else we can do to make an impact, we are letting the workforce down.

What hobbies and interests do you have outside of HR?
I enjoy playing the erhu, a Chinese musical instrument and taking power walks to the reservoir near my place.

Where's the best place to go for dinner/drinks in Singapore? Why?
For ambiance, I think the MBS and Fullerton Bay area are some good places for a catch up with friends after work.