HRD sits down to chat with the APJ HR director for Intel about business facing HR, the diversity of Asia and the difference between HR and brain surgeons.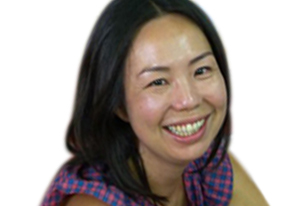 HRD sits down to chat with the APJ HR director for Intel about business facing HR, the diversity of Asia and the difference between HR and brain surgeons.

What made you decide to work in HR?

It was really unplanned because I'm a lawyer by trade, specialising in employment and labour law. Intel is quite exceptional in that we have an employment legal department embedded within HR. So I first joined the company as a human resources attorney and progressed to managing the group in Asia. My role as Greater Asia Region HR Legal director gave me an amazing network and functional understanding of HR and my managers, who were super-supportive of my career development, could see my interest in going outside of our group and encouraged cross-functional projects and assignments outside of HR legal to accelerate my development. This opportunity came up in 2012 and it has been a hugely rewarding journey since then.

What is your current job title and what brought you into this role?

I'm the APJ HR director. It's a business HR role meaning I work with leaders at an organisational level to provide HR solutions to business problems. I'm not a traditional HR director which can be process-led (I leave that to our process experts in our Malaysia Shared Service Center); I tend to focus more directly on outcomes as I work with business leaders. I think you increasingly see a trend where HR managers are coming in from legal, finance and business and this business acumen and outside-in perspective can give an edge particularly when, in a company like Intel, we define the role so it is about working with the business on strategy and identifying people solutions. Quite frequently business problems really have an underlying people issue. If business is not getting the results it wants, at least half the time (if not more) it boils down to some people issue.

What would you say motivates or excites you the most in this role?

Intel excites and motivates me to come to work every day because technology is so dynamic and I really enjoy the pace. I love the diversity in the APJ because we're not a single business unit and we have many, many different locations and groups to think about. So I love the diversity and breadth of my scope which keeps me feeling challenged and helps me grow and develop every day.

What are the goals you most want to accomplish in your work?

It goes back to helping our businesses move forward. I want to help our leaders develop to their full potential, see organisations come together as effective and high performing teams, and see employees who are inspired and motivated by our working environment.

What's next for you in your work? What are you looking forward to?

Our business continues to expand and transform and the demographic of our APJ businesses continues to change through acquisitions and business growth. That brings a lot of great variety and growth for me and our team to understand our newly-acquired businesses and to flex and scale the resources we have in a smart way to manage the growth that we see in the region.

What is your favourite aspect of the job and what is your least favourite?

I think my favourite aspect is business consulting. We have an opportunity to directly input on business strategy and drive the people strategy that helps the business win. My least favourite aspect is the inevitable bureaucracy of a big organisation and the administrative overheads that this sometimes creates.

What is the best piece of HR-related advice you've ever received?

In my very first role as a lawyer, I got some great advice: "We're not brain surgeons. If we screw up, nobody dies." Our HR team at Intel is incredibly results-oriented and committed; we have business stakeholders who are very aggressive and push us hard which can make it challenging to put forward a different opinion or create artificial deadline pressure. But, I hope with this advice that I can encourage our team to be confident, bold and take risks in our partnership with business. The fear of failure should not prevent us from taking a strong position or putting forward our point of view.

Do you have any key mentors who have influenced you? If yes, please tell me about them.

I've been really fortunate to have had strong managers throughout my career that I've been able to learn from, who value what I do and have helped to advance my career. There are also many people in my network who I go to for different things. It could be business acumen, organisational dynamics, etc. So I try to figure out who can help me and then go to people based on the needs that I have.

Note: These are Wai Quen's views and do not necessarily reflect Intel's position.