Lazada Group's chief people officer talks about growth, and why HR is not a support function but a strategic one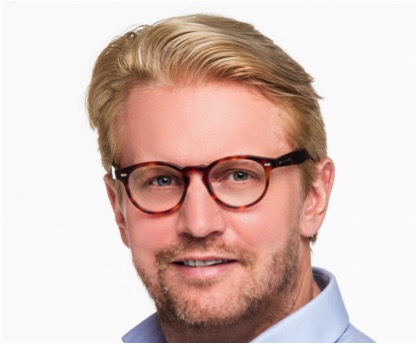 What is your job title and what brought you into this role?
I'm the Chief People Officer and a co-founder of the Lazada Group. Before taking on this role, I was very involved in growing the business as the Group Financial Officer, then Chief Commercial Officer.

This gave me on the ground experience and an appreciation for one part; we are not just an intensively technology oriented business, we are a business that depends on people – people are what makes this company so successful. We want to continue on that path.

As Lazada embarks on our next phase of growth, we are focused on crafting meaningful experiences for our teams. As we enhance the online experience of our customers and sellers, it is also important to look internally to ensure that our staff are taken care of, nurtured, and given all the tools to succeed from end to end - hiring to retiring. We are working to professionalize the HR function and improve the 'people experience'. At Lazada, what my team does is not just about human resources, it is about people.

What motivates or excites you the most about your current position?
As a co-founder, I have been involved in shaping our company's growth story and revolutionising the retail landscape in Southeast Asia. Now, as the Chief People Officer, [it is] to 'disrupt' this function, and strengthen our foundation as we continue to navigate through dynamic changes. My team and I are looking at innovative ways to sharpen our internal people practices, while retaining what is valuable to us – the unique Lazada DNA. It is this collective DNA will help to create 'stickiness' and motivate our employees.

People is a strategic function in Lazada and it plays an essential role in helping the organisation to ready itself for future challenges. We are expanding our HR team; and we are searching for the best in the business and coming from the business. We seek to professionalize the function, keep ourselves familiar with the latest practices and maintaining our competitive edge.

Now, with our partnership with Alibaba, we are able to learn and collaborate closely with the world's largest eCommerce company to leverage their knowhow, systems and processes to continue to be the leading online shopping and selling destination in Southeast Asia. The people function is a highly regarded function in the boardroom there and there is much we can learn from Alibaba.

What is unique about HR at Lazada Group?
As a technology and eCommerce company, Lazada is not a place where one would expect a 'business as usual' approach. We are known for using data to make decisions, that is exactly what we are doing for managing & growing people. We are a balance of the 'heart' and the 'brain'. We are also using 'big data' in our people management.

Through surveys and consistent engagement with our staff, and collaboration with our partners, i.e. LinkedIn and other recruiters, we are amassing large amounts of information. With this matrix of data and predictive modelling, we are gaining insights on how to better recruit, train, retain people & manage churn. In addition, we are even helping to create a conducive working environment for our staff.

What will HR's biggest challenges be for the coming year?
Lazada has experienced exponential growth since launch in 2012, and we are on the right track to continue to grow significantly. We need to hire more -- building a strong pipeline of talent who are not just competent, but also have a "get things done" attitude, an international outlook, and an entrepreneur/owner attitude who can fit in with the Lazada culture.

Through the 'Lazada College', we are investing in training and development opportunities for in-house talent to grow and also providing clear career progressions paths. Culture also plays an important role. We are working to further define and crystallise the Lazada culture through our 'Cultural Ambassador' and 'DNA Session' initiatives.

If there's one piece of HR-related advice you could give, what would it be?
It needs to be clear that HR is not a support function but a strategic one. People professionals need to be creative and analytical and understand how to codify the overall organisation's goals.

As a young dynamic company, we are always looking out for problem solvers with disruptive and inventive thinking. As we seek to revolutionise and shift our thinking about the people function, these are skillsets that are not just important to Lazada, but are increasingly appreciated in the market.

What hobbies and interests do you have outside of HR?
I am an avid reader of historical novels and I also play the drums.

Where's the best place to go for dinner/drinks in Singapore, and why?
I have been in Singapore for more than four years now and one of my favourite dining spots is Akanoya Robatayaki in Orchard. With the free after-hours beer and an amazing view from, our office pantry on the 43rd floor isn't too shabby either!