HRD chats with the executive director of HR at Dell about tech integrations, coping under stress and Minecraft servers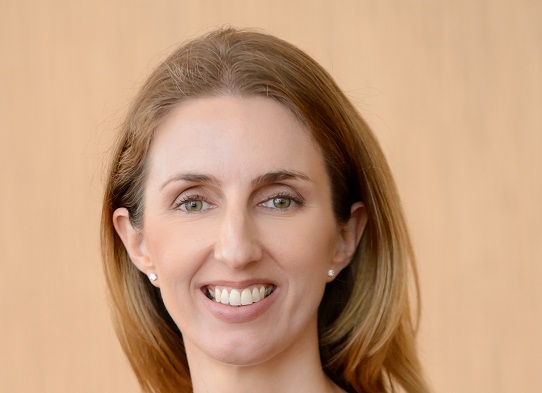 What is your job title and what brought you into this role?

My job title is the APJ HR executive director of commercial sales and enterprise sales. I've been working at Dell in the HR function since 2001 where I started as an HR generalist for Australia and New Zealand. Since then I've worked my way up through various director roles first in Malaysia and then in Singapore until I reached my current position.

What motivates or excites you the most about your current position?

Firstly, it's the team I work with every day, both in the HR team as well as the business. Secondly, it's the ability to have a direct impact on the business. Finally, I get a lot of autonomy to pick the focus areas that are most important to our region. One area we've been really focused on is diversity and inclusion. We've had the ability to really shape that as necessary because our region is very unique when you look at it from a global perspective.

What is unique about HR at Dell?

The first thing would be about business partnering and having a direct impact on the business. As I look across the industry and the broader HR community, I see that as a key differentiator for our function at Dell. HR is not some kind of backend admin function here – it's front and centre with our business leaders every day. My team are out there walking the floor with our business leaders and the sales team. They've built amazing relationships with the vice presidents in their regions and have a really good pulse on the teams from a business perspective as well as industry trends and what's happening in the market, including what companies are hiring and where. Just having that ability to influence is very unique.

What will HR's biggest challenges be for the coming year?

The most obvious challenge is the integration of EMC. That's front and centre in everything we're doing. This is the biggest technology integration and acquisition I think ever. Over the next 12 to 18 months, that's going to be our primary focus around how we integrate EMC into the Dell culture.

What has been the strangest HR scenario you've ever experienced?

This is kind of a sad but strange story. Prior to my life at Dell, I worked in the medical sector in Australia. One of my client groups was the mental health unit and one day there was a nurse on top of the building. We had to go out there and talk her down in the right way. The HR manager and I tried to calm her down while somebody else up from security went up to the roof to help her come down.

If there's one piece of HR-related advice you could give, what would it be?

My one piece of advice for any business leader is to know yourself. When I say this, I mean know what you're truly passionate about. Know why you do things. Know your strengths as well as your development areas and how you behave under stress. Whilst things are generally good 90% of the time, it's those behaviours under stress that can have a very negative impact on your team and those that you work with. Having a certain level of self-awareness means you can counter those behaviours in times of stress. What I've seen the best leaders be able to do is to really moderate their behaviour and get that level of self-awareness so when they're under stress they can get the best out of the situation.

What hobbies and interests do you have outside of HR?

I like dining and enjoy experiencing new foods. Otherwise, it's really trying to stay in touch with the latest trends that my children are interested in. I recently helped my son build a server for Minecraft which was quite an unusual experience. It was a good education session for me.

Where's the best place to go for dinner/drinks in Singapore? Why?

I particularly like the Da Valentino at Turf City because it's a family run restaurant which has authentic Italian food and the most amazing wine collection I've come across in Singapore. They do an excellent prawn pasta in pink sauce.