The Singapore head of HR talks about working at the country's largest bank, HR's transformation and paranormal encounters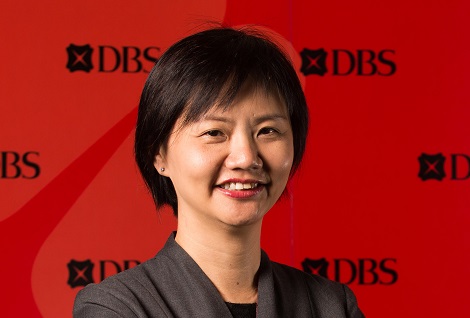 What is your job title and what brought you into this role?
I have held two roles – Singapore head of HR and the head of business HR for consumer banking and wealth management (CBG) – since October 2013. Not only do I drive the people agenda in Singapore, I am responsible for managing the HR function for the CBG business.
When I joined DBS in March 2012 as group HR chief operating officer (COO), I was tasked to lead talent acquisition and HR communication efforts. I also had the opportunity to be involved in special projects such as mergers and acquisitions. The role was interesting because it was new to me and unique. Prior to DBS, I rotated through a number of HR roles including talent acquisition and management, rewards, learning and development, and implementation of HR information systems.
The breadth of knowledge I gained about people issues in the bank as HR COO has been very useful for my current role.
What motivates or excites you the most about your current position?
I wear many hats and no one day is the same. The variety of work and the people I interact with on a daily basis is what drives me. On a single day, I could be involved in succession planning, talent acquisition and organisational integration exercises – just to name a few.
As the Singapore Head of HR, I also have the opportunity to work closely with government agencies such as the
Monetary Authority of Singapore
(MAS), Workforce Development Authority (WDA), Infocomm Development Authority (IDA), as well as the Association of Banks in Singapore (ABS) and the Institute of Banking and Finance (IBF). It gives me satisfaction to be able to use my experience to contribute to shaping national programs that can help people reskill and relearn for future roles.
What is unique about HR at DBS Group?
The buck stops here. We make decisions in Singapore that are ultimately responsible for the group's outcomes unlike in international banks where the centre of decision-making is the head office in London or New York. With great power, of course comes great responsibility, and I welcome this.
What will HR's biggest challenges be for the coming year?
The need to upskill HR practitioners has become a national agenda. As organisations face digital disruptions from emerging technologies, HR has to step up to help facilitate and drive change. Employee advocates, change agents and trusted business partners are who we need to become. Organisations demand that we be strategic thinkers, strong influencers, good communicators and listeners.
What has been the strangest HR scenario you've ever experienced?
In one of my previous roles, I had to investigate what might have been a paranormal encounter in the office. This included finding an expert to do a cleansing ritual to give staff peace of mind and help them move on from the incident.
If there's one piece of HR-related advice you could give, what would it be?
Ask forgiveness, not permission. You will arrive at the right decision when you set out to do the right thing. HR normally gets the blame for things that go wrong. It is a tough job and one should only choose this as a career for the right reasons.
What hobbies and interests do you have outside of HR?
As a technology geek, I always seek out the latest gadgets. My next purchase could be Pepper, the robot, to help me reply to emails, do my work and run errands!
Where's the best place to go for dinner/drinks in Singapore? Why?
In my opinion, the best places to dine are not restaurants. On weekends, I like to give myself a treat of Teochew cuisine or good seafood fare. Some of my favourite dishes are prawns at Diamond Kitchen and crabs in Tiong Bahru, Singapore. After a hard day at work, it's nice to kick back and chill out at a bar along Marina Bay on the ground floor of the office!