The group head of HR at JF Hillebrand Group chats with HRD about putting HR on the global agenda, common problems between HR and line managers, and bouncing back from a challenge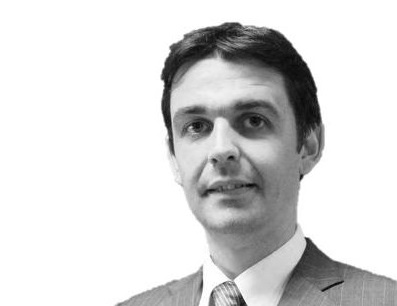 What is your job title and what brought you into this particular role?

My job title is group head of human resources. I report to the CEO as the global head of HR for JF Hillebrand Group. What brought me to the job was through executive search or headhunting if you want to be more profound about it. I thought it was a very unique opportunity that I was offered to rebuild a new global HR function and I thought, "I've got to take this".

What motivates/excites you about this role?

Three years ago, our company appointed a new CEO. He had been with the company for many years so it was an internal succession. When he looked at the challenges of growth and development, one of the top priorities for his global agenda was HR, people development and talent management. Before HR was more of a country level function in the group and they were certainly not reporting to the CEO. I was brought in to rebuild HR on a group level. I thought this was a very, very unique opportunity that excited me a lot.

What are the goals you most want to accomplish in your work?

I would like to find the right way of doing HR for this unique organisation. My personal ambition is to become a "business case study" four or five years down the line on how HR can be done differently. My professional ambition is not to fall into the typical traps that HR in many organisations have fallen into in the last 10 or 15 years. I want an HR function where management says, "These guys are changing the way we're doing business. They're adding value. They're helping and even pushing us moving forward". That's what I want to do.

What is your favourite aspect of the job? What's your least favourite aspect?

My favourite aspect is definitely the level of involvement we have with the business and the way we are changing and impacting things. My least favourite is probably that 50 per cent of my time is on the road. I don't really get excited about airplane meals anymore.

What's the best piece of HR advice you can give?

"Don't just interfere. Be involved." Often line managers perceive that what HR is doing is only "interfering" with their business, they really don't like that, it only makes life more complicated for them. If you're involved, that's good, then you are adding value. And if you can't be, then better not interfere. It's just distilling what I think is often a problem between HR and line managers.

Do you have any key mentors who influenced you? If so, who?

I had a few demanding bosses from very different cultures (UK, Germany, China, France, US and Hungary) who were very smart. It was often very difficult to live up to their expectations but this helped me a lot to grow. They challenged me and pushed me and I failed and tried to bounce back. That was the hard way to learn but it was good. Then I was also lucky to work with few great consultants. I felt I learned a lot from them on very specific aspects of HR. Their level of expertise and the insights they gave me helped me a lot.

Do you have any hobbies or interests outside of HR? What are they?

This is going to go beautifully with my least favourite aspect of the job because I love to travel. But this is travel for a different reason. I was travelling quite a lot before I had children and also now with my family, especially since I've been living in Asia for the past eight years.

Norbert Modla will be speaking at HRD Singapore's upcoming HR Excel conference on 1-2 June. Find out more at http://excel.hrdmag.com.sg/.