Michelle Phipps talks about HR being a commercial function and the advantages of having a collaborative and agile global team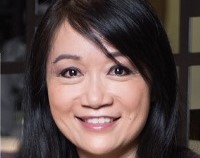 What is your job title and what brought you into this role?
My title is vice president HR APAC Brown-Forman. I was approached by Brown-Forman's global talent acquisition lead about three years ago and after various exploratory conversations in which I learnt about the leadership, the business culture, brands and people, I made the step (and haven't looked back since).
What motivates or excites you the most about your current position?
The role of HR in organisations has experienced accelerated evolution over the past five years. In Brown-Forman, the leaders I have had over the past three years have seen and utilised HR as a function enabling thought partnership, mediation expertise, behavioural profiling, education, culture advice, internal marketing, D&I championship etc. HR is linked clearly as a commercial function. All of this is exciting for me because it means I provide input into overall business decision and direction and also remain firmly grounded in fundamental strategic HR locally and globally.
What is unique about HR at Brown-Forman?
The global HR team at Brown-Forman is very collaborative and agile and can scale its strategies according to the business model. Everyone brings wonderful ideas and stories to the table. The team remains flexible even as our markets and consumers change and the worker and workplace of the future evolves. I guess what makes it unique is its people and the stories and ideas that are shared.
What will HR's biggest challenges be for the coming year?
Scale across developed and emerging markets is important and critical as well as flexibility and agility in a VUCA environment. Building best in class capability directly linked to consumer, trade and brand is also our biggest goal and challenge. Working on the "worker and workplace of the future" is also top of mind as we build on our strategies and ideas. Ultimately, linking culture to brand purpose is our key goal as we bring HR yet closer to our business and its products.
If there's one piece of HR-related advice you could give, what would it be?
David Ulrich in his book,
HR from the Outside In: Six Competencies for the Future of Human Resources
said, "Effective HR professionals recognise, accept and act on a new normal in business. When faced with 'tell us about your business', they can respond by discussing global changes in context, stakeholders and strategies. These shifts are not cyclical events that will return to a former state – they are a new normal grounded on enormous disruptive and evolutionary changes."
Where's the best place to go for dinner/drinks in Singapore? Why?
Meat Smith is definitely one of my favourites! It has fantastic food and great service.
Related stories:
Global HR framework "endorsed unanimously"
How HR can succeed in the corporate boardroom
Fishing for candidates in a global talent pool