The senior director of HR for Juniper Networks talks about fostering an open environment and HR's role in the changing face of business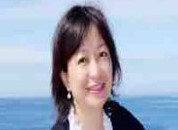 What is your job title and what brought you into this role?
Senior director, human resources, Juniper Networks APAC. My passion for HR was ignited early on with my involvement in training and development initiatives. This made me realise that I could play a crucial role in shaping the career growth of others – which I absolutely relish and have not looked back since. What sealed the deal for me with Juniper Networks was that it was not only the top name in the networking industry but also its progressive HR policies and practices.

What motivates or excites you the most about your current position?
Being able to play a key role in helping chart the right people strategy by hiring the right leadership, implementing the right culture, and creating a strong sense of employee engagement motivates me to do even better each and every day at Juniper.

All this, while in full alignment with driving business objectives and growth to lead the transformation of Juniper's business strategy across the region is certainly a tremendous opportunity.

What is unique about HR at Juniper Networks?
Perhaps more than anything else, embedded in our DNA is 'The Juniper Way' – a set of core values on how we conduct our business. Among these values is a strong belief in fostering an environment steeped in openness and autonomy, where we strive to provide the best available working environment for all employees.

Personally, I believe in staying "shoulder by shoulder" with as many aspects of the business as possible. At Juniper, HR is valued as a critical part of business success, and by being involved in business meetings, organisation changes, leadership development, or culture shift -- HR is no longer just playing a traditional facilitator or advisory role but instead, providing solutions and leading changes.

What will HR's biggest challenges be for the coming year?
The challenges differ from market to market but in general, the talent war is heating up significantly.
Taking Singapore for example, the pool of potential talent for senior-level hires in Singapore is extremely limited. In the high-tech B2B networking space, there are but a few big players so you can imagine how everyone pretty much knows the candidates in the industry who fit the profile and requirements of a senior role you're hiring.

The success of the business transformation also largely depends on how quickly we can bring in fresh blood. Externally we are competing to attract the best young talent out there, while internally we continuously invest as much as we can in the talent we already have – to ensure strong employee retention, ensure stellar growth and development, as well as to accelerate career advancements where it's deserved.

What has been the strangest HR scenario you've ever experienced?
When I was first starting out in HR, this was a relatively unique situation by my standards then – and particularly memorable, too!

An employee who resigned a year prior started writing non-stop to stakeholders in the company whom he had worked with previously – to the point of harassment. Apparently his next move had not worked out well, and he started blaming his previous employers for the series of unfortunate career events – even though he had left us on his own accord.

At this juncture, I had to make a critical evaluation of the situation at hand. Despite the case being on the verge of becoming a legal issue, we decided to help this ex-employee as best as we could, and we met up with him again to see how we could provide whatever help we could from our end.

If there's one piece of HR-related advice you could give, what would it be?
I truly believe in "our employee's happiness is our serious business". It's very real and not something fancy that you could dress on top of a salad.

Be authentic and true to yourself, for you'll never truly be happy in any role you're in otherwise.

What hobbies and interests do you have outside of HR?
I really enjoy brisk walking – in fact, I walk anything up to 8 – 10km a week. I've walked every trail and park connector, basically measuring Singapore with my feet. It allows me to clear my mind and channel my thoughts, while also getting a good workout at the same time!

Where's the best place to go for dinner/drinks in Singapore and why?
While I've been in Singapore for almost 10 years, I'm originally from Sichuan, and of course I often crave my hometown cuisine. For those who can stomach spiciness, Si Wei Yan at Club Street is definitely a recommendation I have for dinner – superb, authentic Sichuanese cuisine right here in Singapore!