The head of HR at American Express chats with HRD about being a strategic partner to the business, global business transformations and her passion for leading her team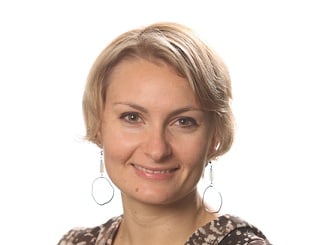 What made you decide to work in HR?

I've always been passionate about people and followed this passion by studying organisational psychology in South Africa. I worked in various roles in consulting which led me into change management and then on to HR where I am now.

What is your job title and what brought you into this particular role?

I'm the head of HR for Singapore and Indonesia. I started with American Express as the director for change management in New York and later moved to London. I was recommended for a role in Singapore around one year ago and decided to make this exciting move both for the role and the global move. Singapore is a pleasure to live in. Believe it or not, London and New York are actually more intense places to live! What has also helped is the globally consistent culture at American Express making me feel at home no matter where in the world I work.

What would you say motivates or excites you the most in your role?

There are two elements that motivate me. Firstly, I enjoy working with business leaders to directly impact how we drive growth in the company. HR is really a strategic partner with a seat at the table at American Express. We have access to technology and global programs to push our strategic agenda and align our company with our global values. Secondly, I'm also excited to be the leader of the HR team here in Singapore. My team gives me the stimulation to lead and really bring results within the company.

What are the goals you most want to accomplish in your work?

I have three goals within my current role. I want to drive the development of my HR team, support the growth of the business in Singapore, and drive a positive everyday employee experience. This begins with the first interaction with American Express when applying for a role, to the experience of coming to work each day, having meaningful work, having fun, and growing and developing personally and professionally.

What's next for you in your work? What are you looking forward to?

I'm looking forward to continually expanding my areas of responsibility into other country clusters within the region beyond Singapore and Indonesia.

What is your favourite aspect of the job? And what is your least favourite aspect?

My favourite aspect is engaging with my HR team. Besides hosting fun team events like Dragon Boat racing and themed holiday parties, we also hold sessions that focus on team development. These are run by external facilitators and enhance, for example, business acumen skills within the HR team.

In terms of my least favourite, I would say the trickiest part of my role is identifying and defining the many complexities involved in some of our global HR processes in order to simplify and improve these processes, and drive an enhanced employee experience. We are at the tail end of a four year HR transformation that has dramatically improved how HR delivers services to the business by improving our technology, the ways in which employees and leaders access people information, and generally enhancing our HR operating model. However, as with any large transformation, it requires extensive focus on the details to ensure everyone is clear on how best to work together and support the business. Luckily we have full commitment from all levels in the organisation, resulting in the appropriate focus to ensure all the details are worked out.

What's the best piece of HR advice you've ever received?

"The way you deliver results is as important as the results you deliver." American Express is highly relationship-based so it's important to remember this balance. That way, you can lead through influence while maintaining positive relationships within the company.

Do you have any key mentors who have influenced you? If yes, tell me about them.

My previous leader in London has always been a great mentor to me. She has had a fast-moving, successful career at American Express over the last 18 years. She has created the ideal balance in my view – a meaningful career where she is helping define our company's direction, while also being actively involved in her home life. She also brings wisdom and direct feedback to our interactions, helping to shape my career decisions. Her guidance has directly led me to where I am today and I continue to learn from her each time we speak.