HRD sits down with the HR manager for Southeast Asia at Bosch to talk about mentoring colleagues, the thankless role of HR and never shying away from asking questions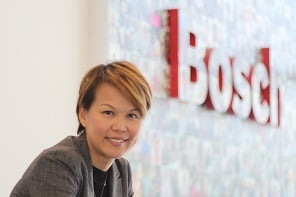 What made you decide to work in HR?

During my studies, I was always very interested in sociology and psychology. Then when I was doing my legal studies back in university, I was very inspired by one of my lecturers who was talking about labour relations, the labour movement in Singapore and so on. So upon graduation, it was almost a natural thing for me to pursue a career in topics related to people management and in this case it was human resources.

What is your job title and what brought you into this role?

I am now the human resources manager for Southeast Asia for Bosch in ASEAN. I joined Bosch in 2009 and was employed as senior HR manager for just one location based in Singapore. That year was one of the most challenging years for Bosch worldwide. Immediately after I was employed, I was asked to look after some cost containment exercises and so on. I guess I must have done something correct because by year end I was interviewed as one of the potential successors to my then superior. I passed the interview, they sent me to Germany for one year to prepare myself for this new role and here I am, the HR director for Southeast Asia.

What motivates or excites you the most in your role?

We are a very dynamic company with many different units that range from IT to traditional trade to corporate research and so on. It's very diverse. We have 12 languages, 9 countries and 40 locations so no one day is the same. Every day, it almost appears like you are going into a new job.

What are the goals that you most want to accomplish in your work?

One of my favourite tasks here is to coach and provide consultation to our business leaders and colleagues to groom and develop them. So to me personally, my goal is to be involved in resolving my colleagues' problems and to see light in their eyes at the end of the sessions we have.

What's next for you in your work and what are you looking forward to?

Currently, I'm the Southeast Asia HR director. So definitely the next step is to go beyond the Southeast Asian group, say to work more in an Asia-Pacific or even a worldwide role.

What is your favourite aspect of the job? And what is your least favourite aspect?

My favourite aspect is to be able to see that my HR colleagues are able to grow in their role, to be very engaged and satisfied by the end of the day with their tasks completed or some achievement made and so on. If I can groom a successor to replace me at the end of the day, this will definitely be something that I am very happy to impart my knowledge on. My least favourite aspect is to see good people leaving the company especially high potential employees.

What's the best piece of HR advice you've ever received?

When I first started, someone told me that 'HR is a thankless job'. More often than not, you have to make very hard and unpopular decisions. And at the end of the day it is very important to remain emotionally very strong.

Do you have any key mentors who have influenced you? If yes, tell me about them.

I have one mentor that I have had since many years ago. He always told me that you can make as many mistakes as you like but never make the same mistake twice. This has always stayed with me. The second piece of advice that this mentor told me was "It is better to be a three minute idiot than a lifetime one". I am never shy to ask questions. All these things that he taught me, I have always used when coaching my colleagues to encourage them to try new things and always ask questions.