The NEA's director of HR talks about making an impact for future generations, and her extra studies outside of work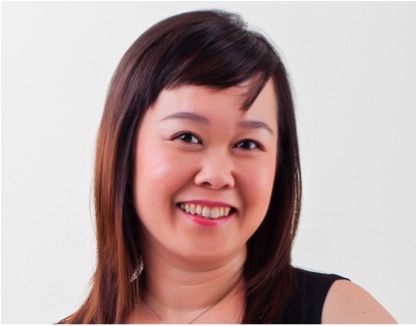 What is your job title and what brought you into this role?
I am the director of the human resource division at the National Environment Agency (NEA). NEA is the third largest government agency in terms of headcount, and is responsible for handling diverse environment-related matters and sustaining a clean and green environment for Singapore. I took on this role in July 2011.
What motivates or excites you the most about your current position?
What excites me about my current role is that when workforce success is achieved, the impact of my work is felt both at the national level and for generations to come. As a mother of three children, the sense of fulfilment is simply amazing!
What is unique about HR at NEA?
My HR team has a value statement that says: "We are a united team. We strive to do what is right and are always ready to help." Although each of us may be handling an aspect of work for the division, we seek to think and act as a whole. The execution of HR strategies requires the different teams to work together, as only then can we optimise strategic value to the business. Secondly, HR sets and enforces the code of conduct, thus doing what is right is of paramount importance, especially for the public service. This also applies to how we administer our employee schemes and staff benefits. Finally, co-creating solutions with employees and having a service mindset enables us to build strong credibility as a team. Our value statement guides our way of thinking and behaviour at work, and it is something that we are constantly working towards.
What will be HR's biggest challenges for the coming years?
In the coming years, ensuring that our workforce stays up-to-date with the external reality and ever-evolving operating environment will be critical. This will position our workforce to better understand the strategic directions, both at the organisational and whole-of-government levels, and respond in their individual roles to help NEA achieve our objectives. Building and sustaining a resilient workforce has been, and will also continue to be a key HR priority for us.
What has been the strangest HR scenario you've ever experienced?
When I first started my HR career, a young promising officer whom I had hired came to see me in tears. She had tendered her resignation as she thought that her supervisor did not value or think well of her. As she had already accepted a new job, it was too late to reverse her decision. What was strange was that the week before, her supervisor had recommended her for a salary adjustment to accompany her confirmation. This was for me, an early lesson on the importance of developing supervisors who have good communication skills.
If there's one piece of HR-related advice you could give, what would it be?
I regularly receive questions from young HR executives on how they can make a successful career in HR. I like to tell them that like Dorothy in the Wizard of Oz, it is important to have intelligence quotient (head), emotional quotient (heart) and resilience quotient (courage). With IQ, HR can position itself as a strategic lever and not just an administrative or support function; with EQ, it will be easier for HR to become a credible activist and change champion; and with RQ, HR can build a resilient workforce that can better thrive in a VUCA (Volatility, Uncertainty, Complexity, Ambiguity) world.
What hobbies and interests do you have outside of HR?
Besides HR, I have a special interest in marketing and communications. This led me to complete a Masters in Communication Management at the Singapore Management University in 2014. The knowledge that I gain is helpful in managing internal communication at NEA, and also enables me to value-add in decision-making at the organisational level regarding communication matters.
Where's the best place to go for dinner/drinks in Singapore? Why?
Singapore is a food paradise so I do not think I want to promote any particular restaurant or bar here. From my interaction with foreign visitors, the best place to host them for drinks and a meal is at my home! Preparing some local dishes like chicken rice, chilli crabs or sambal sotong and complementing the meal with a bottle of good wine always works for my guests. And it is easier on the pocket too!