HRD sits down with the talent management lead for Monsanto Asia-Pacific to talk about transformational change and the neuroscience of leadership performance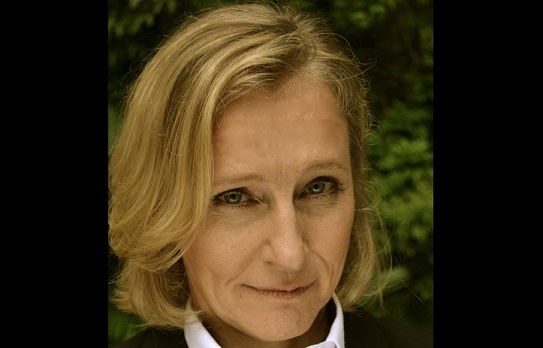 HRD sits down with the talent management lead for Monsanto Asia-Pacific to talk about transformational change and the neuroscience of leadership performance

What is your job title and what brought you into this particular role?

I head talent & performance management strategy and organisational transformational change management for Asia-Pacific. When a search consultant connected with me and described the opportunities here at Monsanto, I sensed many avenues to make a difference. Monsanto has such high visibility in the media for their excellent standards in people development. I was very intrigued and excited to notice all these global award nominations for Best Employer and Great Place to Work – to mention a few – and felt inspired to discuss the opportunity to contribute.

What motivates/excites you about this role?

At Monsanto, we are crafting an integrated talent management model. Our perspective is the true integration of talent and performance management aligned with business operations. So that's a really exciting part of the work that we do. Another thing I find exciting about my role are the many opportunities to work with leaders across the board in a multicultural environment, making them successful throughout their leadership development journey. Developing people and teams is a core focus of the work we do in Monsanto. The third, exciting dimension of this role is the culture and complexity of working across the Asia-Africa commercial hub structure we have just launched.

What are the goals you most want to accomplish in your work?

One of my top priority goals is to create a fully integrated culture of inclusiveness. So what do I mean by that? The outcome is to create the concepts and frameworks to enable the education of our leaders, training and guiding them how to demonstrate these crucial capabilities which have such a positive impact on the bottom line. The second goal is to create a holistic culture of change. Whether it's an organisational change or any other type of transformational change, leaders typically focus on the processes, procedures and structural part of the change while having less understanding and experience about managing people throughout the change process. Vast research shows this is the reason why organisational change initiatives usually fail.

What is your favourite aspect of the job? What's your least favourite aspect?

I don't really have a least favourite aspect of my job. Instead I focus on positive outcomes such as the great opportunities to contribute and learn. My favourite aspect of my role is the many opportunities Monsanto offers to develop our professional skills and prioritise our own learning and development. The second aspect is the openness to drive innovative solutions in our organisation. We have a number of regional, commercial hubs and global workstream projects. If you have a specific skill or capability, you can volunteer into these and offer your contribution. That also expands your own network within the organisation and provides some great opportunities to learn from talented colleagues.

Do you have any key mentors who influenced you? If so, who?

Through my professional career, I had three mentors during a longer mentorship period. They all had CEO positions and would share their success stories and their journeys towards reaching the top. Two of them were female leaders which added the diversity aspect of leading and managing work-life balance.

Do you have any hobbies or interests outside of HR? What are they?

I guess the question is how do I spend my Sunday afternoon? You will find me reading neuroscientific research studies or books authored by neuroscientists. In my work, I utilise understanding of the human brain based on neuroscience and apply these findings to support leadership development and enhanced performance. For instance, one study found that physical exercise or activating the motor cortex highly impacted emotional regulation in the limbic system – part of the brain that responds to our emotions, feelings and thoughts. Being able to control your emotions, especially under stress, is a very crucial component of leadership. So translating those findings, understanding what they mean to leadership and applying them into training and development opportunities for leaders brings added value to leadership development. My second hobby is devoted to driving the talent management agenda for young leaders of Singapore – the next generation of leaders. I am currently co-authoring a book on the topic offering methodologies and tools to parents, teachers and students leveraging neuroscience research to embed leadership skills and competencies.

Caroline Palmstedt will be speaking at HRD Singapore's upcoming HR Excel conference on 1-2 June. Find out more at http://excel.hrdmag.com.sg/.