The head of HR at Secura Group talks to HRD about the joys of a multi-generational workforce, progressive HR strategies, and the career development of staff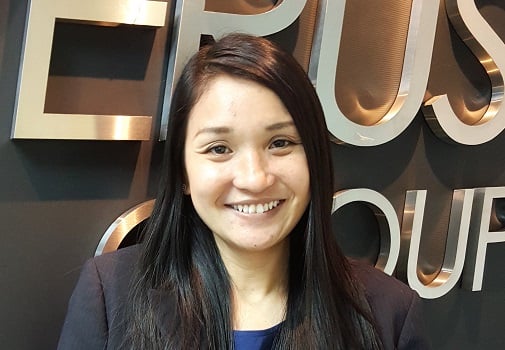 What is your job title and what brought you into this role?

I'm the head of HR. I started with the role of HR business partner in Secura Group's subsidiary, Soverus. After Secura Group's listing, I took on the role of head of HR here. The Secura Group has 11 subsidiaries in four countries, offering a spectrum of security services including security guarding, security printing, cybersecurity, homeland security, security consultancy and other security products and services.

What motivates or excites you the most about your current position?

I like the unique HR challenges which I face working in the security industry. Our workforce of 800, based at more than 60 sites, is a multi-generational one, where one third of the employees are aged 50 and above. The youngest employee is just 20 years of age while the eldest is 83. Our business is also made up of separate units where employees come from all walks of life. Their needs are different, yet similar and all employees want to be appreciated and their efforts to be recognised. The diversity of our workforce means our culture of inclusion has to be even stronger, where all individuals feel respected, are treated fairly, and have opportunities to excel in their chosen careers. This myriad of challenges has definitely helped in my professional development.

What will be HR's biggest challenges for the coming year?

With the company listed, it is important to build a sense of identity and belonging in the workforce as the various subsidiaries have their own unique culture. The top focus will be employee engagement and key human capital development work in the areas of talent management and leadership development.

If you have one piece of HR advice to offer, what would it be?

HR is not confined to an administrative role. HR can play a strategic partner role to support business strategy development and implementation, so do not fear to speak up.

What hobbies and interests do you have outside of HR?

I love travelling and my husband and I did a fair bit of that before we started our family. I am looking forward to my son growing up and sharing the same interests as us, so we can plan for family trips.

How did your HR team help Secura win the 360 Breakthrough Award?

The organisation considers human capital as the most important asset. We adopt fair and progressive HR practices in all aspects of employment, from recruitment, training, promotion to compensation & benefits. In the journey to winning this award, HR introduced policies to realign our remuneration package to the best in the industry, incentivised good performance, introduced the Voice of Employees initiative, formalised our buddy system and referral scheme, and awarded bi-annual bursaries to school-going children of security officers.

Now that you've won the award, what are your plans for the future?

We are introducing alternative progression paths for our security officers through the Security Specialist Vocation Scheme. This program allows officers to be trained to crossover to other career tracks within the Group, be it office-based roles or specialist tracks to operate sophisticated security systems. We hope this will attract new entrants into the industry, to alleviate the severe manpower shortage situation.