The country manager of ManpowerGroup Singapore, Linda Teo, chats to HRD about the human aspect of HR, the commoditisation of staff and the late PM, Lee Kuan Yew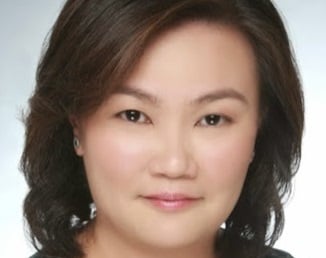 What made you decide to work in HR?
Prior to joining the ManpowerGroup, I held several executive positions in the information technology, media, staffing and education sectors. It was in these sectors, having managed the human resource management and development functions, that I discovered my interest in the human resource potential – connecting the people dots, so to speak, so that individuals find fulfilment in the jobs they like and companies they enjoy working in.
What is your job title and what brought you to this role?
I have been in the HR space for some 18 years now, joining
ManpowerGroup Singapore
as its HR manager about a decade ago. A couple of years after joining this company, I was assigned to head the operations team. I believe it was my keen knowledge of the industry and astute business sense that helped me to make the right decisions which helped my clients and candidates. One thing led to another, and here I am – country manager – a role I have assumed since 2011.
What would you say motivates or excites you the most in your role?
Being able to connect – the right candidate to the right client for the right role and providing the right human capital solution for clients – is still my favourite aspect of the job. Ours is, after all, a
human
resource business. So finding the chemistry in connecting people is something I enjoy.
What are the goals you most want to accomplish in your work?
To enhance our organisational agility which translates into driving programs that create adaptability, innovation, collaboration and speed. The ultimate goal is to deliver a strong, focused mission and values to keep everyone aligned. It's part of ManpowerGroup's DNA to do good while doing well and I personally and strongly believe in giving back to society.
What's next for you in your work? What are you looking forward to?
We cannot predict the future. Although it is critical for us to set goals and objectives, the world of work changes rapidly. Thus, we must be flexible enough to adapt rapidly as well. Based on this, I am looking forward to how the Agile Model will revolutionise management and HR in the world of work.
What is your favorite aspect of the job? What is your least favorite aspect?
My favourite aspect is interacting and connecting with people, listening and learning from people. My least favourite is that the staffing industry has become too commoditised. Procurement often drives staffing margins down, leaving contractors with minimum benefits.
What is the best piece of HR-related advice you've received?
There is an old proverb: "Fail to plan, plan to fail." No one achieves success without a life goal and proper planning. Sometimes, challenges seem insurmountable and the goal seems impossible to reach. However, if you start with the end in mind, and divide the challenge into manageable portions, you will arrive at where you aim to land.
Did you have any key mentors who have influenced you? If yes, tell me about them.
I'd say that Singapore's former Prime Minister, the late Mr Lee Kuan Yew, embodies the values that I hold in high regard. Essentially, as our founding father, he planned – not just to avoid failure but to succeed. He did not take circumstances that left Singapore seemingly 'helpless' as a foregone conclusion. He did not wait for things to happen – he made them happen and we are where we are today.