Polycom Asia Pacific senior HR manager June Chui tells HRD how technology will change the role of HR in the future and why she'd love a workplace with a mountain view.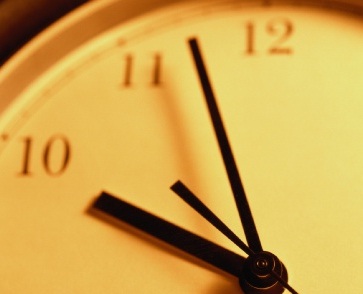 1. What is the best advice you've ever been given?

Early in my career one of my former bosses emphasised that you should always do your best and learn from every job that you do, no matter how much you dislike it or how short you stay in it, because attitude matters. I have never forgotten this advice.

2. What are some of the biggest challenges that HR deals with?

For me this centres on enabling managers to succeed, because they are one of the most important ingredients to employee engagement and in turn, company success. Some of the key factors here include:
- The changing portfolio of a manager – it is no longer a full-time people manager role. That is only one part. Managers today have their own individual contribution portfolio.
- The balance of keeping three different generations in the workplace engaged, all at the same time. Each has a very different value system.
- Managing across countries, time zones and job functions, and all of the demands of a matrix structure.
- Managing to results, not age nor tenure at work.

3. How do you see the role of HR changing in the future?

We all know that the role of HR is constantly evolving as economic, technological, political, legal, environmental and social factors change the way organisations operate. In my role at Polycom, I gain a unique perspective on the role of video collaboration technology in the workplace and how all business functions and departments across the company can use such solutions to communicate and manage more effectively. Flexi-work policies, recruitment processes and employee training sessions are all areas which I believe will be led over video in future, regardless of industry.

Technology will play an even greater part in the development of the future workplace, assisting repeatable processes, enhancing communication across the workforce and driving cost savings and efficiency gains. I believe companies will also look to outsource functions (like payroll) for efficiency and flexibility.

With staff count usually featuring as the largest item on the balance sheet, the core HR role will be evermore focused on being a trusted advisor to the business. This will centre on facilitating and influencing thought processes around a culture of leadership and development with an impact to business results. I believe there will continue to be a delicate balance between playing a governance role and being business relevant.

4. What's your favoured style of coffee?

Latte. No added sugar.

5. If you could invite three people to dinner, dead or alive and excluding family and friends, who would that be and why?

I must admit I take great inspiration from those able to make monumental changes to the way organisations operate, as well as those who campaign for education and opportunity for all.

Firstly, Sheryl Sandberg has had a monumental rise in the 21st century world of technology and management. Her "Lean In" movement, which aims to help women achieve their professional and personal goals by "leaning into their ambitions", is testament to how a position of influence can be a platform from which to inspire others and drive change for good.

Secondly, I would invite Ho Ching, CEO of Singapore's Temasek Holdings. She has appeared in many rankings of the most powerful and influential people in the world and in 2007, Forbes magazine ranked her third in its annual list of the world's most powerful women, behind German Chancellor Angela Merkel and China's Vice-Premier Wu Yi. As a fellow Singaporean, I'd love to learn more from the person widely credited with transforming Temasek, a very large investment company owned by the Government of Singapore, from a Singapore-focused firm into an active investor in Asia and the world.

Finally, Malala Yousafzai is a truly amazing 16 year old Pakistani school pupil and education activist who is known worldwide for her campaign for rights to education – especially for young women – resulting from the Taliban having at times banned girls from attending school. She was shot by the Taliban because of her activism but has not lost the will to continue her good work to this day. We can all be inspired by her courage.

It would be a great privilege to dine with all three extraordinary women in their own rights to understand the secret behind their motivations and success.

6. Complete this sentence: If I wasn't in HR, I'd be…

Running my own boutique hotel in an exotic location where I would wake up to a stunning mountain view every day.