The leader of SAP's largest organisational unit, Brigette McInnis-Day, chats with Miklos Bolza about her efforts to tackle workplace diversity for both women and the differently abled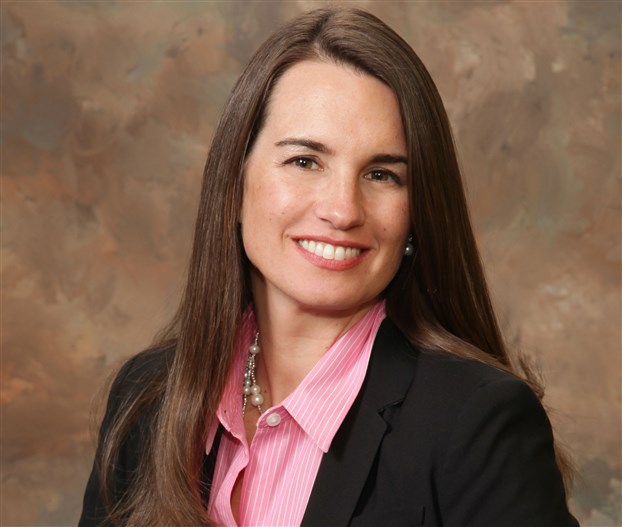 When it comes to pushing boundaries in HR, few go as far as Brigette McInnis-Day, the EVP of human resources at SAP in the US. Heading up the company's largest organisational unit, she has been instrumental in bringing forward key strategies on the cutting edge of recruitment and development while concurrently managing a global workforce.
In her 20 years in the industry, McInnis-Day has worked in all types of firms, from start-ups to large global organisations. At SAP, she moved up the career ladder by seizing every opportunity, no matter how difficult. This attitude led to exciting new challenges – including taking on a new role while eight and a half months pregnant in a country where she didn't speak the language.
"I made the move to Germany with two small children," McInnis-Day says. "Although it was challenging, it was extremely rewarding, not only on a professional level but also for my own personal development."
Growing women leaders
The gender gap in leadership is one issue that McInnis-Day is passionate about, and she seeks to tackle it through a multi-year approach. "At SAP, we are committed to having women in 25% of all managerial positions by 2017 and are tracking very well against this target," she says.
To bring more women into senior positions, SAP's succession planning ensures potential leaders can be promoted from within. Executive sponsorship is a proven way to ensure women receive the right support.
SAP has also implemented the Leadership Excellence Acceleration Program (LEAP) to target high-potential women. By helping participants build brand visibility and political savvy, the program has achieved a 35% promotion rate in 18 months.
But McInnis-Day isn't resting on her laurels. "We have made tremendous strides toward bridging the gender gap, but we still have work to do. We cannot be complacent."
This means that staff at all levels must be willing to make the necessary changes, she adds. "Welcoming gender diversity into the workplace is a shared responsibility for everyone."
Welcoming autistic talent
SAP also tackles diversity in the workplace by actively recruiting differently abled employees. This issue was deemed so important that SAP's chief diversity and inclusion officer, Anka Wittenberg, made disability one of the key pillars of the firm's people strategy.
SAP's main cornerstone of this objective is the Autism at Work program, which was established four years ago. The company's goal is to have 1% of its workforce made up of people with autism spectrum disorder (ASD) by 2020 – consistent with the percentage of people with ASD in the general population.
When the program launched, Wittenberg commented:"They are employed not in spite of the fact that they are disabled but because of the strengths they bring by being autistic. People with autism excel in any repetitive task that requires a lot of attention, as well as in roles in communications, compliance, project management – and HR."
McInnis-Day says the program helped to increase the pride of SAP's current employees and also attracted more people to the firm.
SAP works with local recruitment companies and governments to help make its workplace ASD-friendly, to break down bias within the workforce and offer staff benefits tailored to those with ASD. The firm is also working with wider stakeholders and customers in the hope that they will follow this lead.
"In the corporate world, we need to work to remove the stigma of the word 'disability'," McInnis-Day says. "We should work to create an environment where disabilities are viewed not as a negative description but instead as a trait. When someone says, 'I have a disability', we should interpret that to simply mean that individual works differently than we do."
When bringing the differently abled into the workforce, it is critical to do so for the right reasons, she adds. "We know that individuals with disabilities are underrepresented in the workplace, but why is it important to ensure they are included? We should not want to include them just to meet compliance standards."
Juggling a global workforce
"One of the biggest challenges is that you can't grow people fast enough," McInnis-Day says in reference to her global responsibilities. "We have 22 tier-three leaders growing benchmarks for the company and solving these sorts of key issues."
One of SAP's primary aims is to attract and retain employees through a robust rewards package. "We've set up a plan to prevent staff from being poached by our competitors," she says. "To do this, we revamped our rewards package in less than a year."
Technology is also essential in managing a global workforce. After two and a half years in the role, McInnis-Day can now identify every fast-tracker and quickly fill talent gaps through high-tech solutions such as the SuccessFactors platform. "For instance, if we need roles in India, we can look at the prerequisites and choose those who are most suitable. It's much easier to cultivate our workforce."
PROFILE
Name: Brigette McInnis-Day
Company: SAP
Title: Executive vice president, human resources
Years in the industry: 20
Awards received by SAP
»» Top 10, Best Multinational Workplaces in Asia 2016
»» Top 5, Best Companies to Work For in Singapore 2015
»» Top 3, Best IT Multinationals to Work at in Korea 2015
»» Employer of Choice for Gender Equality, Australia 2015