There is a shortage of quality candidates who are appropriately skilled in the digital arena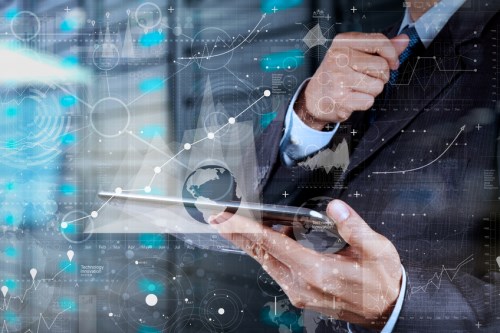 Traditional businesses which have arrived late to the 'digital' party are struggling with their recruitment strategies and as a result lagging behind with their digital transformation. There is a shortage of quality candidates who are appropriately skilled in the digital arena - most are gainfully employed or are gravitating towards working at Apple, Google & Facebook. As a result, companies are looking at internal solutions, which is fraught with many risks.
The problem, in part, arises from legacy staff rotation programs where employees are seconded to different departments for short periods of time. For example, a finance manager goes to spend some time working with the marketing team, or an HR Director supports the IT department. Despite the intention of providing employees with a broader business perspective and providing long-serving staff with new challenges, there are some key problems with rotation programs that impact digital transformation, in particular.
Firstly, rotation programs impact overall business performance as seconded employees are missing from their original roles leaving behind a skills gap, and in turn, don't have the skills to support appropriately in their new department. This is highlighted particularly when legacy staff are sent to work on, or lead, digital transformation projects.
Digital roles require specialists and I question the validity of rotation programs. The stakes are too high to task anyone less than a digital expert with the responsibility of digital transformation and we advise companies to be very selective. This makes fixing this problem the number one priority for senior executives and HR practitioners across APAC.
Benchmarking data – a starting point to remedy this situation?
Its no surprise hiring-managers are turning to external benchmarking services. Access to benchmark data will enable you to gain a broader industry view while, at a minimum, establishing a baseline for your organisation. These objective data points will assist HR folks in shaping strategies and recommendations moving forward. For example, excluding digital projects from rotation programs.
New Trends and insights
At DTS, we have observed a pronounced digital hiring increase over the past twelve months. In Australia, our analysis identified industries such as Banking, Retail Energy and Health Insurance as successfully transforming their work force – balancing digital experts with long-serving staff members. These roles are across People & Culture, Training, IT, Marketing, Operations and Data. This new trend signals that companies are rethinking their recruitment strategies and looking to the future.
For example, within banking, ANZ Bank has an average tenure of 4.5 years across 30 digital transformation related roles. Moreover, 30% of this group possesses an average tenure of 2 years or less - positively contributing to increased diversity, new ideas and complementing the broader employee set.
In comparison,
Singapore Airlines
(SIA) in Singapore has an average tenure of 9.5 years (for critical digital transformation roles) and less than 10% have been at the organisation for 2 years or less. Here lies the challenge for SIA. Long-term staff, placed there on rotation programs, are leading digital projects. When you analyse the digital skill-sets within these specific roles, SIA benchmarked lower than the broader airline industry. Thus, placing it at a competitive disadvantage.
Potential Solutions
Transformation leader, L'Oreal, has hired more than 2,000 digital experts globally, embedding these specialists with long-term employees. This initiative is also supported with company wide digital training programs.
An alternative is excluding well-tenured employees from digital projects, which will guarantee skills parity with competitors and minimise any strategic blind spots. This option may seem drastic to the likes of SIA, however, time restraints coupled with low-skilled teams is not driving business growth.
If you would like access to more benchmarking results across Banking, Health Insurance, Retail Energy or Airlines, email
marcelo@dtscores.com
.
By Marcelo Silva, Founder and CEO at DTS