One employer shares how simple solutions can make jobs easier, safer and smarter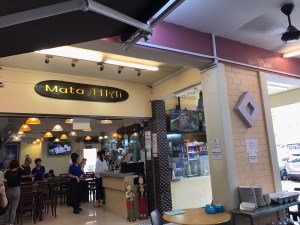 Through the Learning Journey organised by the Singapore National Employers Federation (SNEF) held at Mata Thai LLP (Mata Thai), it was demonstrated how Job Redesign can increase productivity while making jobs easier.
Mata Thai is a good example of employers who are looking for ways to improve their work processes and increase job satisfaction. Mr Gan Yee Chin, CFO of Mata Thai, has observed that his staff members are happier at work and absenteeism has decreased. This is largely due to the various initiatives in place, supported by the WorkPro Job Redesign Grant.
With an ageing population, total workforce growth continues to decline. Businesses may need to expand their talent pool to meet manpower needs. To head off these trends, and to create a future-ready and age-friendly workplace, employers are exploring ideas through Job Redesign, in addition to traditional initiatives such as retraining and up-skilling older workers.
Mata Thai emphasised the following five solutions during the learning journey:

1. Enhancing safety for staff and customers
The oldest staff member at the restaurant; Mdm Lilian Ong, aged 75, revealed that thanks to a slide sloping ramp with colour contrast strips, the service staff can now serve food to the outdoor seating area without worrying about missing a step and falling. Mr Gan added that this was one of the first initiatives implemented which made the environment safer for older employees as well as the customers.
2. Reducing cooking time to satisfy hungry customers
Mata Thai procured a Combi oven with three functions: convention, steaming and combination cooking, which allows more food to be cooked at any one time. Previously, older workers needed more time to cook and monitor the process whilst simultaneously preparing desserts. With this new oven, food preparation time is reduced and the process is less strenuous for employees.
3. Simplifying jobs by utilising technology
Mata Thai has implemented an E-Menu ordering system which notifies waiting staff when the dishes are ready to be served. This system also includes pictorial references for order taking and sending orders to the kitchen wirelessly. Mdm Ten Chow Peck, Restaurant Manager, is delighted with this innovation and said that "The E-Menu Ordering System saves lot of time for our operations and ensures our hungry customers get their food orders sooner". Mdm Ten mentioned that older workers were able to adopt the system with little need for guidance and practice.
4. Embracing simple ideas to make jobs easier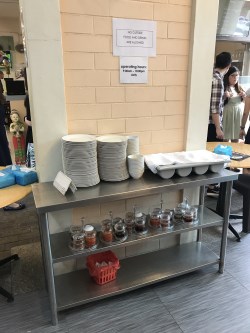 Besides utilising technology, Mata Thai re-examined their physical interior space and relocated their island counter from the restaurant to the outdoor dining area allowing easier access to the plates and cutlery for employees to set the outdoor tables. They also relocated their drinks station to the cashier area to allow multi-tasking. This allows the job process to be more efficient.


5. Thinking beyond monetary incentives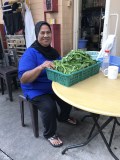 Mr Gan highlighted that there are non-monetary ways to support employees in the workplace. One example Mr Gan shared was where his management team arranged for Mdm Sharifah Binte Ibrahim, 70, to be seated when she prepares dishes and also allowing her to rest during the lull periods. These simple adjustments can be made at little to no expense.

Retaining older workers in the workplace allows companies to tap into their rich body of knowledge and experiences. Employers can easily redesign jobs to create a future-ready, age-friendly workplace!


WorkPro Job Redesign Grant supports businesses with up to $300,000 in funding. Please contact the SNEF Centre for Effective Workplaces (CEW) at [email protected] or call 6290 7694 for more information on Job Redesign.