If only five per cent of HR decisions are made using data analytics, what are we missing out on by overlooking the remaining 95%?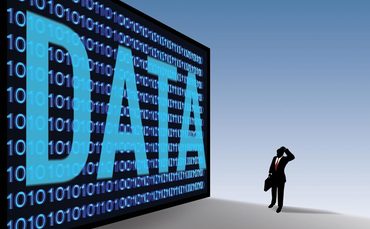 By Greg Newman
Recently I attended HR Tech in Las Vegas – the biggest HR technology conference in the world. It was great to see the new ideas, concepts and technology which are both stretching and supporting the HR business functions.
One of the standout sessions for me was hosted by Holger Mueller. It was a live panel chat, involving such interesting questions as – Could your job be done by a robot? Although lighthearted, the conversation raised some confronting and thought-provoking questions about HR and how it uses technology.
During the session, Holger mentioned that only 5% of HR decisions are supported by analytical insights. In some ways that is terrifying, but conversely it's also a great opportunity. HR already does a pretty good job – if it could get that figure to 50% of decisions, it would be doing a truly revolutionary job!
One of the big problems is that the traditional set of HR data is very static, very limited and not particularly useful for helping make strategic HR decisions. Having centralised access to lots of historical data about employees' home addresses, bank account details, line manager, cost centres, emergency contact details, start dates, etc is all useful for day-to-day reporting, but it's not explaining how, why or what an employee is actually doing in their work. This is why the field of people analytics is growing so quickly.
Employees generate huge amounts of data while going about their daily work, but historically it's been virtually impossible to get visibility of data that demonstrates actual performance, such as deliverables, tasks, meetings, objectives and relationships. Rapid advances in technology (for example
TrustSphere
's Relationship Analytics platform) mean that previously invisible people-related information is now available to support better business decision making.
For example we know that the average employee sustains about 130 relationships at work – and having strong and positive relations at work is one the best predictors of high levels of employees' engagement –
Gallup
suggests that having a best friend at work is one of the 12 key indicators of an engaged employee. So being able to see these relationships, spot when they are created, measure their growth (and when they degrade), and measure their strength gives amazing insights to HR and the business, enabling them to make better, more evidence-based decisions faster.
TrustSphere's People Analytics platform is totally unique in the market, providing powerful data points around human relationships to improve key HR processes, including onboarding, talent management, performance management, workforce management, change management and driving collaboration.
About the author:
Greg is the product manager for people analytics at TrustSphere. He is responsible for the execution of creative ideas that revolutionise HR decision-making processes to make them data-driven. With over 15 years of experience in HR technology, he is an expert in the field. "Relationships are the heart of our software and also my role. I work with a broad range of people…anyone [really] who shares our passion for changing the way we work," he said.