With the user experience becoming a key consideration for any new technology platform, David Mallon, head of research at Bersin by Deloitte, outlines how HR can also benefit from 'design thinking' for its own processes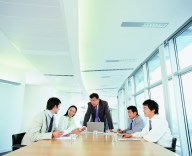 With the user experience becoming a key consideration for any new technology platform, David Mallon, head of research at Bersin by Deloitte, outlines how HR can also benefit from 'design thinking' for its own processes
Can you outline what design thinking means and how it can apply to HR?
It's starting with the end in mind. It has an element of empathy – not empathy in the emotional sense, but rather walking in the shoes of the people you serve. In this case, rather than HR looking to solve a problem by creating a top-down process based on consistent step-by-step guidelines, HR instead should embed themselves with the employees to gain intimate knowledge of everything happening in the employees' world – all the disruption they are facing and what competes for their attention. Designing with employees in mind, how can you then help them be successful, productive and engaged employees? It's about having a relentless focus on the people you serve.
Of course technology plays a role in this. Can you provide some examples of how technology plays a role in design thinking?
There's a major telecom in Asia that we've studied. This is a mobile phone company so they have thousands of local offices that sell their devices. A major issue in that retail environment is onboarding new employees, in particular just the little transactions. For example, undertaking employee verifi cations, or getting all their data into the system to ensure they get paid, and so on. It's a major task with hundreds of employees coming and going. By the application of mobile devices, algorithms, automation, et al, they took what was a two-week process down to two days. Then they kept pushing. Today, the person who runs the local office can come in, use their smartphone to load employee information, take a picture of the employee, which then gets routed off to a verification company to get the background checks done. They can now do this in as little as two hours.
In your experience are HR professionals fast or slow at embracing digital tools?
HR people by and large do like to experiment with new technology. However, HR often see their fi rst role as ensuring consistency and compliance, and sometimes that is hard to do when you try new things. You do see HR using tools to manage their own work; for example they use collaboration tools really well. But where it falls down is where those tools are taken wider across an organisation – for example a collaboration tool for IT. Often they focus in the wrong place. They focus on control rather than innovation.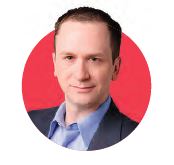 David Mallon
Head of research
BERSIN BY DELOITTE