HRD chats to Julia Ng, senior executive coach at Executive Coach International, about how and when executive coaching is most effective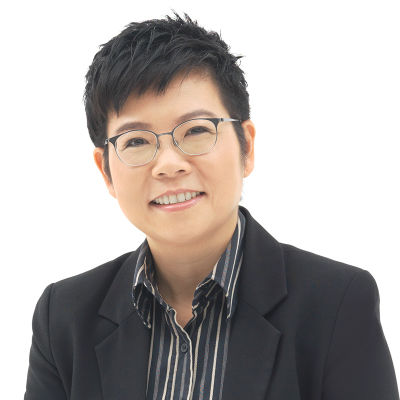 HRD chats to Julia Ng, senior executive coach at Executive Coach International, about how and when executive coaching is most effective
In what circumstances is executive coaching the most suitable executive development option?
In situations where a high-potential manager or executive has behavioural issues that don't allow him or her to integrate well with the team or organisation, working with an external coach works best for neutrality.
Coaching is a collaborative partnership between the coach and the client, and works on the basis of trust and empowerment. Coaching can reach deeper levels of personal transformation, thereby creating long-lasting shifts and continued growth. Executive coaching yields the best results with high-potential people who choose coaching and are willing and able to make an effort to change. If someone isn't willing to do the work, or feels like he or she has been persuaded, nothing's going to change.
Does an executive coach need to have specific industry experience to match what the person being coached does?
No. If I am to coach a doctor in a behavioural issue so that he can enjoy his work and relationships with his patients more, I don't need to be a doctor myself. While having industry experience could help me understand my client's situation more, in some aspects this could lead to what is already familiar and I might also lose my ability to be objective.
We call this 'getting involved' in the client's case.
On the other hand, a coach without specifi c industry experience can be open and curious, allowing the client to see their situation from a fresh perspective.
What traits make for a successful executive coach?
An effective coach is aware of one's self, one's coaching style and how it is received. A good coach doesn't get stuck with a particular style or approach and is able to 'dance' with the client and what is needed in the moment. A coach's ability to build trust and make their clients feel safe and comfortable is important for clients to open up and be honest with themselves.
Coaches also need to be curious, ask evocative questions that reveal new information, be able to listen deeply in order to pick up what the client is not saying but needs to express, and be able to laser in to the real issue, thereby resolving problems at the root rather than coming up with surface solutions.
Successful coaches transfer ownership and responsibility over to their clients and do not do their work for them.
Above all, any coach who is worth their salt upholds their integrity and works on themselves and their own issues, such that they have the attraction and the capacity to work with other people.
Do you think senior HR professionals can make good executive coaches?
Absolutely. Many senior HR professionals do well as executive coaches because of their extensive experience dealing with executives at different levels. Coaching as a value-add skill set, coupled with a real desire to make a difference for people, could well position them as effective coaches in the workplace.
Julia Ng is the Senior executive coach at EXECUTIVE COACH INTERNATIONAL