More than 40 cases of the Zika virus have been confirmed in Singapore, according to the Ministry of Health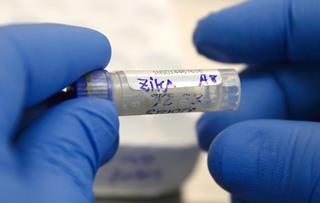 Forty-one cases of the locally transmitted Zika virus infection have been confirmed in Singapore, according to the
Ministry of Health
(MOH).
Most of the people infected are foreign workers from the construction site known as Sims Urban Oasis condominium at 60 Sims Drive.
The site is being developed by GuocoLand and has an estimated date of vacant possession till June 2020.
A Stop Work Order (SWO) was issued to the construction site on 27 August, as the housekeeping of the construction site was found to be "unsatisfactory with potential mosquito breeding habitats".
The construction site is required to address these conditions before the SWO can be lifted and to increase preventive measures to stop recurrence of mosquito breeding.
In a joint statement, the MOH and the National Environment Agency said that all 41 are residents or workers in a particular suburban residential and industrial district.
"They are not known to have travelled to Zika-affected areas recently, and are thus likely to have been infected in Singapore," the statement said.
"This confirms that local transmission of Zika virus infection has taken place.
"At this point, the community transmission appears to be localised within the Aljunied Crescent/ Sims Drive cluster."
The statement also mentions that 34 have fully recovered, while the other 7 (who are still symptomatic and potentially infectious) are recovering at Tan Tock Seng Hospital.
Among the victims include a 47-year-old Malaysian woman who developed a fever, rash and conjunctivitis on 25 August. She was referred to the Communicable Diseases Centre at Tan Tock Seng Hospital where she tested positive for Zika on 27 August.
A chief concern is that because the Zika virus is spread by the
Aedes
mosquito vector, MOH cannot rule out further community transmission in Singapore. Some of those tested positive also live or work in other parts of Singapore.
The MOH has worked with the contractors at the construction site at Sims Drive to screen the workers there who were recently reported by a general practitioner (GP) to have symptoms of fever, rash and conjunctivitis.
Their statement also advises those living or working in the affected area of Aljunied Crescent/ Sims Drive (especially pregnant women) to monitor their health.