More than 100 people in the city-state, including one pregnant woman, have now tested positive to the Zika virus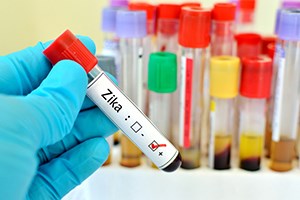 Singapore's outbreak of the Zika virus is gaining momentum, with 115 confirmed cases of the virus spread by local mosquitoes.
Most of the people who have been diagnosed are foreign construction workers who work in the same area.
However, among the victims is a pregnant woman who was living in Aljunied and the Sims Drive area in the southeast of the island, according to Singapore's
Ministry of Health
(MOH) and the National Environment Agency (NEA). It's there where authorities have already identified Zika cases.
"Her doctor is following up closely with her to monitor the health and the development of her baby. She will be referred to a maternal-fetal medicine specialist for counseling and advice," said the authorities in a statement.
The Centers for Disease Control and Prevention has now added Singapore to its list of Zika-affected countries that pregnant women should avoid.
Moreover, authorities have now identified a potential new cluster at Bedok North Avenue 3.
They have also recently confirmed 24 new cases, 22 of which are from the Sims Drive/Aljunied Crescent cluster. This now also extends to Kallang Way and Paya Lebar Way.
In an attempt to control the virus, the Singaporean government has made it a condition that any doctor who diagnoses the condition must tell the government.
"To prevent Zika from becoming entrenched in our local population, all confirmed cases will be admitted to a public hospital until they recover and test negative for the virus," Singapore's National Environmental Agency (NEA) said in a statement on its website.
"(The Ministry of Health) will also screen people in close vicinity of the case (e.g. household, colleagues) for the Zika virus."
The Zika virus has been detected in a number of Asian nations, such as Bangladesh, Malaysia and the Philippines, according to the World Health Organisation.