Organizations that protect employees have earned newfound trust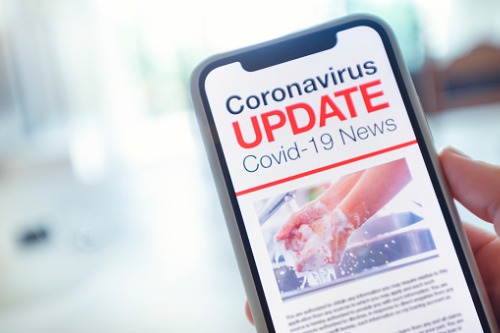 Younger workers are concerned about how fast they receive COVID-19 updates from their employers – more than any other generation in the workforce today.
Generation Z, aged 18 to 20, and younger Millennial employees, aged 21 to 27, want "rapid notifications" about their companies' crisis strategy, a global workplace survey revealed.
The younger the respondent, "the more concerned they are with rapid notifications," said analysts from UKG, which led the study.
Read more: Rushing back to the office? Maybe it's time to slow down
"Rapid employer notification is the biggest concern for more than half of Gen Zers and younger Millennials (51%), and then decreasing by generation from older Millennials (45%), to Gen Xers (44%), and then Boomers (42%)," the analysts said.
One lesson that employees learned during the first few months of lockdown was how quickly and efficiently employers and public health officials should have coordinated their crisis response.
"While organizations made mistakes during the early days of the COVID-19 pandemic, employees also recognize the unprecedented nature of this once-in-a-generation event," said Dan Schawbel, an advisory board member of The Workforce Institute at UKG.
"Instead of dwelling on what went wrong, employees want their employers to adapt and evolve as quickly as possible," Schawbel said.
"Those that have made changes to protect employees – specifically physically, emotionally, and with economic stability – have earned newfound employee trust, which will be a valuable commodity that helps ensure future success," he said.
Read more: Beware the dangers of the 'twindemic'
Top health and safety concerns at work
Countries also have different health and safety concerns at work. Employees in India (72%) and France (50%), for example, are reportedly most worried about the commute to work, while those in the Netherlands are most concerned about staying in common areas with colleagues (35%).
Meanwhile, employees in the following countries are most worried about the overall cleanliness and sanitation of their workplace:
Mexico (60%)
Canada (50%)
Germany (47%)
Australia and New Zealand (46%)
US (44%)
UK (42%)
"As organizations around the world operate through an unprecedented global pandemic, they need to double down on their employee experience strategy. However, instead of looking for trendy perks, they must get back to the foundational needs every employee requires: physical safety, psychological security, job stability and flexibility," said Dr. Chris Mullen, executive director of The Workforce Institute at UKG.
"Among employees who trust their organization more now than before the pandemic, 70% say the company went above and beyond in their COVID-19 response. By truly putting the employee first, a mutual trust will begin to take hold that will propel employee engagement – and the success of the business – to new levels," Dr. Mullen said.