The execution of leadership development strategies remains a significant problem in Asia Pacific firms, according to a new study.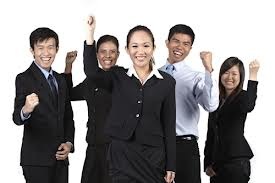 While senior leaders at the helm of Asia Pacific organisations are being nurtured; young leaders coming up through the ranks are being virtually ignored, a new study says.
Released this month, results of the
Mercer
's Leadership Practices Study show a number of key areas Asia Pacific organisations need to work on in order to foster leadership amongst staff.
The study - comprised of research reports based on survey results from 2012 to 2014 that explore and compare current leadership trends in Asia Pacific, Latin America and the Middle East – found that companies in the Asia Pacific region were adopting some effective practices for nurturing leadership talent, such as investing in training and developing senior level and global leaders at the top of their organisations.
But it also revealed a number of surprising statistics, including the fact that only five percent of companies in the region are spending the equivalent of US$5000 per person each year to develop their youngest leaders.
Eighty-five percent of businesses in the Asia Pacific have not identified which of their staff is ready for their next move or position within the leadership pipeline.
One Singapore company working to bring young talent up the ranks is National Instruments (NI).
Speaking to HRD Singapore recently, NI's Southeast Asia managing director Chandran Nair said the company has created and implemented several leadership programs globally for new supervisors, as well as experienced managers, to help them become more effective leaders.
"All employees are given equal opportunities to excel beyond their existing roles in the company.
"Managers and team leaders work closely with high potential employees to identify and hone their strengths but also areas for improvement, and then empower them to take on specific projects that could help further develop their technical and leadership skills."
National Instruments also has a variety of leadership development programs, including 1:1 coaching and mentoring to groom employees into future positions, he said.
The study also revealed that Asia Pacific companies viewed a leader's ability to 'create strategy' as one of the most critical competencies for leadership success, with 36 percent of respondents prioritising strategic competencies above other operational, personal of people capabilities.
Mercer's growth markets leadership and organisational performance practice leader Kate Bravery said the study revealed critical insights into current trends across the three important growth markets of Asia Pacific, Latin America and the Middle East.
"Our clients tell us that building their leadership pipeline is one of the biggest challenges they face," she said.
"To achieve long term success, a more strategic approach to nurturing the pipeline of leaders is required. This starts by translating core business objectives into a leadership strategy that defines the talent pool, competencies and the tactics required to build leaders from within.
"It continues with an execution plan that helps businesses identify, develop and accelerate the critical talent moves that will help them achieve real competitive advantage."