For some, working out of the office was an endurance test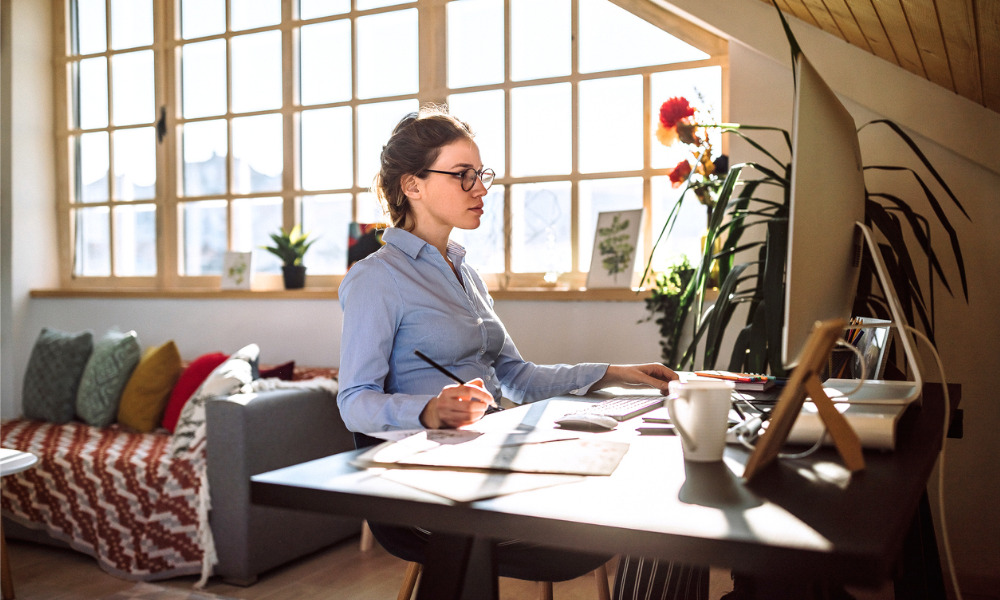 It's hard to believe a year has passed since the world entered panic mode: when international borders were shut, economies were brought to a standstill and companies sent their employees home for the foreseeable future.
For some, this brought enlightenment about what constitutes a team, and how we might live and work in future. For others, it was an endurance test against technology, isolation and an uncomfortable blurring of home and work.
Working for a company that was born all-remote and set up to function in this way long before COVID-19 brings a unique perspective to what the possibilities of remote work can be. But for those thrust into this unprecedented global experiment without warning, 2020 was a great lesson in what does and does not work. In a recent study of professionals around the globe over three months, we learned more about what remote work looks like on the individual level, across a wide range of locations and experiences. Here is what we discovered, and what we should take forward for the future:
Remote is here to stay
Before 2020, a majority of respondents in the study had never worked remotely (well over half). When asked what they would change about the place where they work, only one per cent indicated they would like to go back to the office.
While the situation is still very much in flux, workers are starting to optimise their lives in new ways, rapidly reshaping expectations on what should be possible.
Aside from roles that can only be performed on-site, companies cannot turn the remote switch off. If they do, they will bleed current talent and drain their future talent pool. In fact, the data shows an overwhelming link between company loyalty and support for remote work: 74% of respondents say they are "somewhat" to "very" likely to remain with their current employer because of its support of remote work.
Read more: Remote working: How to establish a continued sense of belonging
Lifestyle and location are the new perks
When examining what people like most about their remote work location, we expected from past research that respondents would prioritise their families, and that held true; 25% of respondents said that connection with family is an important factor.
However, we did not expect nearly half (47%) of respondents to identify nature/outdoor space as a priority. A further 34% mentioned the value of having a pleasant environment to work in, while 22% of people surveyed took advantage of remote status to move around and work from different locations. Ironically, in a world where so many companies have spent a lot of money on office perks like snacks and gyms, only 5% said they missed those.
Employers need to do more than promise "flexibility"; they must actively encourage their employees to be autonomous and work from wherever they are happiest and most productive.
Read more: Remote work: Will it really kill productivity?
Setting boundaries is key
When asked what advice they would offer anyone selecting a remote work location, a stunning 77% of responses centred on four key areas: setting boundaries (25%), staying focused and productive (20%), protecting mental and physical health (23%), and putting personal priorities first (9%).
Given what we are learning about the accelerating rate of burnout among remote workers, the biggest challenges we still face are creating healthy boundaries and establishing spaces where people feel productive.
Employers must be mindful that simply offering people the option to work remotely is not the same as setting them up to work successfully in that space. Indeed, 22% of respondents stated that they have no dedicated home office space.
People leaders would be wise to support employees working from co-working offices and other third spaces, provide good office equipment, implement strong remote-first communication processes, and strategically budget for travel in order to bring people together for bonding and planning to avoid any feeling of social isolation. At GitLab, we also practice asynchronous work because it gives individuals the ability to structure their day to suit them, and builds inherent trust between employer and employee as the organisation demonstrates faith in the employee's ability to perform without constant policing.
Read more: Is remote work sustainable for companies?
Hybrid is a slippery slope
"Hybrid" work has been touted globally as the future middle-ground of work post-COVID. This is understandable, with over half of people in the study (57%) saying they miss the social interactions that come with an in-person workplace. Remote can also create challenges that get in the way of working together as a team.
But hybrid work often means the core of decision making and influence still occurs in an office. For anyone who opts not to be there, there is a risk they will fall into the periphery, giving rise to issues like discrimination and poor culture.
When asked what they expect from employers, remote workers value many of the same things as traditional workers value: 24% are looking for strong processes, 17% are looking for support with technology and office supplies, and 14% want to be able to trust their employer.
If companies plan to work in a hybrid mode, their business must be set up as though it is remote. This means making everything from board meetings to coffee catch-ups remote-first, because it will still function if people choose to sit in an office. Conversely, if the company is set up as office-first, remote employees will be left on fringes and two classes of employee will emerge.
Companies that have embraced the rapid shift to remote have found that most employees are happier, more loyal, and more productive, and the pros far outweigh the cons. But it is not without challenge. Remote work is a permanent part of the future, and for companies to thrive, they cannot default into this mode; they must approach remote work with intention, process and a commitment to long-term cultural change and employee well-being.
Darren Murph is a champion of remote work transformation at tech firm GitLab