The Minister of State for Manpower Teo Ser Luck called upon businesses to reduce accidents through proper workplace safety & health policies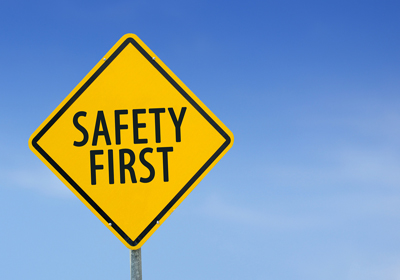 "Most of us would agree that the best way to reduce injuries is to prevent accidents from happening," said Minister of State for Manpower Teo Ser Luck. "In order to do so, we must first believe that all injuries and ill health at work are preventable and zero harm is possible."
The Minister was speaking at bizSAFE Convention 2016 yesterday (17 February) where he extolled the virtues of having excellent workplace safety & health (WSH) management and gave examples of how to properly implement the right types of policies.
He began by noting that bizSAFE – a five-step program to help firms build their WSH capabilities – has grown tremendously from 700 bizSAFE-certified companies in 2007 to 23,600 firms today.
"This is a clear demonstration that more employers are recognising the importance of having good workplace safety and health practices," Teo said.
The Minister highlighted a number of benefits that this shift to proper WSH management will bring.
First, it saves and protects lives in the workplace, he said.
"As employers, you are responsible for your employees' lives at work. It is both a legal and moral obligation that you provide a safe and healthy work environment for your employees."
Implementing the right procedures also leads to other business benefits such as fewer work stoppages, higher productivity, timely delivery of projects and reduced operating costs.
"This helps to build a good reputation for your company. Your workers will feel valued and happy knowing that they are well taken care of and in turn, be better motivated to give their best for the company."
Employers wishing to conduct risk management in an effective manner could use the following support programs, Teo said:
Frequent workshops on the enhanced risk management Code of Practice run by the Singapore Institute of Safety Officers
The START Guide on risk management available on the WSH Council's website
The WSH Council's free electronic WSH Bulletin which gives regular updates on case studies, safety measures, and practical solutions
SPRING's Capability Development Grant which cuts 70% of the cost of all five levels of the bizSAFE program
"
The importance of risk management cannot be overemphasised," Teo said. "In the first half of 2015, there had been 29 workplace fatal injuries. However, last month alone, nine lives were lost in various work accidents. Injuries at work are simply not acceptable."
Those who died were more than just numbers, he added; "They are someone's child, spouse, parent and co-worker."
"The loss of lives could have been prevented if proper risk management and adequate control measures had been put in place."
The onus is on everyone to take the next step and prevent injury and ill health in the workplace, he concluded.
Related stories:
When HR is a matter of life and death
MOM announces new workplace safety initiatives
3,000 workplace safety experts to gather in Singapore