HR teams in two key sectors will now have access to a suite of offerings, including skills frameworks and grants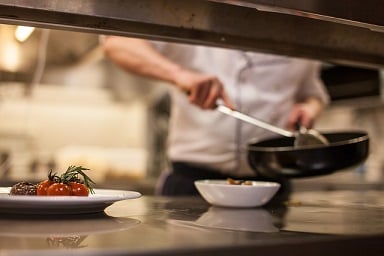 Last Friday,
Workforce Singapore
(WSG) launched new skills frameworks for the Food Service and Retail industries, complementing a host of other government services geared towards sustaining growth and overcoming manpower crunch in the changing labour market.
These efforts, launched in collaboration with SkillsFuture Singapore and with support from SPRING Singapore, aim to revamp both sectors by encouraging firms to reassess and innovate their operations through new technologies. Through them, tripartite partners hope to address issues surrounding not only Singapore's manpower constraints, but also its ageing workforce.
"We have also found that technology is helping many seniors in our workforce," said Second Minister for Manpower Josephine Teo during last Friday's Adapt and Grow Food Services and Retail Day. "Today, more than 50% of employees in Food Services and Retail are aged 40 years and above."
She cited centralized kitchens, pre-programmed ovens, and tilting kettles as examples of how adopting new tech can make work easier, safer, and more streamlined for older employees in the Food Service industry.
As unemployment rates continue their steady rise through 2017, many fear that new technologies will soon make low-level jobs obsolete. But these same technologies provide opportunities as well for higher-skilled workers able to manage them.
According to SkillsFuture, the shift to more technology-enabled operations and the resulting redesigned job roles would require upskilling and reskilling of employees to help them stay relevant and perform new job roles in demand today.
Of course, adopting these new technologies and systems would mean implementation costs for firms in these sectors. In order to offset these costs, WSG Chief Executive Tan Choon Shian advised employers to tap on WSG's WorkPro Job Redesign Grant to fund projects up to $300,000.
Ng Cher Pong, chief executive of SkillsFuture, mentioned increased automation and the growth of e-commerce as innovating forces currently affecting the Food Service and Retail industries, respectively. As part of the new skills frameworks launched, his group outlined new career tracks, skills, and competencies for firms to look out for in the coming months.
For the Food Service industry, seven tracks were identified:
Beverage Service
Food and Beverage Service
Pastry and Baking
Culinary Arts
Central Kitchen Production
Quality Assurance and Research and Development
Among the emerging skills and competencies identified for the Food Service industry were:
Innovating with New Culinary Ingredients in Food and Beverage Production
Operating Automated Cooking Equipment for Cooking Food Products
Using Primary Functions and Applications of a Tablet
For the Retail industry, five tracks were identified:
Retail Operations
Brand Management
Marketing
Merchandising
E-Commerce
Among the emerging skills and competencies identified for the Retail industry were:
Data Analytics
Customer Experience Management
Market Research
"There are many opportunities for jobseekers and employees in the two industries to grow their careers," Josephine Teo said. "The Government and our partners are doing all we can to help employers meet hiring needs and overcome manpower constraints."
Related stories:
Mercer appointed to develop Singapore's HR skills framework
What's the "basic issue" of Singapore's labour market?