Singapore ranked among the top four "most boring" countries to work in – how does HR rate?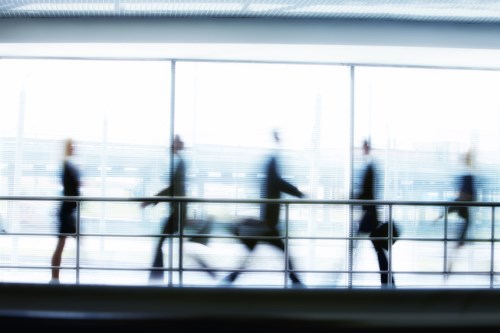 Lawyers, project managers, and those in support function roles have it rough – a recent survey suggests they have the top three "most boring" jobs in the world.
Nearly 8 out of 10 (81%) of law professionals are bored with their jobs, according to a survey by employment research firm
Emolument
. The poll interviewed 1,300 workers across 14 economies.
"The repetitiveness of dull daily tasks in a junior lawyer's working week, which mostly involve researching cases and rulings, is most likely to blame," the firm said.
Research and Development professionals were the least bored compared to the rest, as the profession's inquisitive nature helps employees remain alert and motivated, the Emolument said. Those working in education and executive management were also found to be more upbeat.
"Bored" professionals outnumbered those who were "not bored" in 11 of the 14 jobs surveyed.
| | |
| --- | --- |
| Job | "Bored" Workers |
| Legal Jobs | 81% |
| Project Management | 78% |
| Support Functions | 71% |
| Finance Control | 68% |
| Consulting & Accounting | 67% |
| Financial Services & Banking | 67% |
| Engineering | 64% |
| Sales | 61% |
| Marketing & Communications | 60% |
| IT | 56% |
| Human Resources | 54% |
| Education | 50% |
| Executive Management | 49% |
| Research & Development | 45% |

When grouped according to rank, there was little difference in boredom levels between the most entry level employees (66%) and CEOs, CTOs, and CFOs (65%).

Singapore ranked among the top four "most boring" countries to work in, as 70% of professionals said they were bored with their work. This follows the UAE (83%), Italy (83%), and the US (74%).

"Boredom at work is a key issue for firms trying to keep millennials engaged, especially in traditional industries such as accounting and legal jobs which can be perceived as dull while employers attempt to give young employees the satisfaction of making an impact in their work life in order to prevent them from moving on too swiftly," said Emolument COO Alice Leguay.


Related stories:
How wellness can reduce employees' work frustrations
How HR can create a vibrant, sustainable culture