A new report from the Workplace Safety & Health Institute has revealed the most dangerous sectors and the latest figures for death and injury at work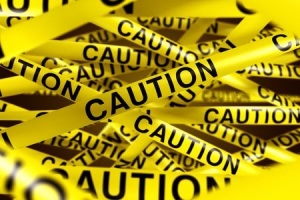 A total of 66 workers were killed in their workplaces last year, according to the latest figures from the Workplace Safety & Health (WSH) Institute. This was up from the 60 workplace fatalities that occurred in 2014.
Construction remained the most dangerous industry last year with 27 fatalities. The transportation & storage sector experienced 15 deaths while manufacturing included six.
"Many of these fatalities could have been prevented if we just spend a little more attention on workplace safety and health (WSH). Sometimes, little things that we do can help to save lives," Sam Tan, Minister of State for Manpower, said at the ProBE Plus Forum 2016 yesterday.
Looking at accidents in the workplace, last year's trends were better with 2015 experiencing fewer incidents than 2014. The total number of deaths and accidents can be found below:
| | | |
| --- | --- | --- |
| | 2014 | 2015 |
| Deaths | 60 | 66 |
| Major injuries | 672 | 597 |
| Minor injuries | 12,863 | 11,688 |
Major injuries included incidents such as fractures and burns while minor accidents included cuts and sprains.
To help improve workplace safety, MOM will increase its enforcement efforts with the Ministry conducting an expected 500 inspections a month, Tan said.
"I had the privilege to accompany our inspectors to worksites in the last few months to better understand the issues and challenges…," he said. "While most worksites are generally safe, I was appalled by the conditions of some worksites, where companies showed a blatant disregard for WSH."
Tan concluded his speech by once more calling upon employers to focus on protecting workers.
"We must create a safe environment where workers leave for work happily in the morning and come home safely in the evening. We owe that to our workers and ourselves, and I hope I can count on your support for every worker to work in a safe environment."
Related stories:
When HR is a matter of life and death
How safe are Singapore's workplaces?
'Every life lost could have been saved' – Manpower Minister